Hello There!
I'm Lisa Danforth. I work with business owners and leaders to help them gain clarity of the life they want to live and the business that will sustain that life, not consume it.
Together we develop an aligned action plan that is both wholistic AND strategic so that they can confidently and consistently work towards tomorrow while staying present and connected to what and who matters most today.
Are you ready to create a wholistic AND strategic plan for success?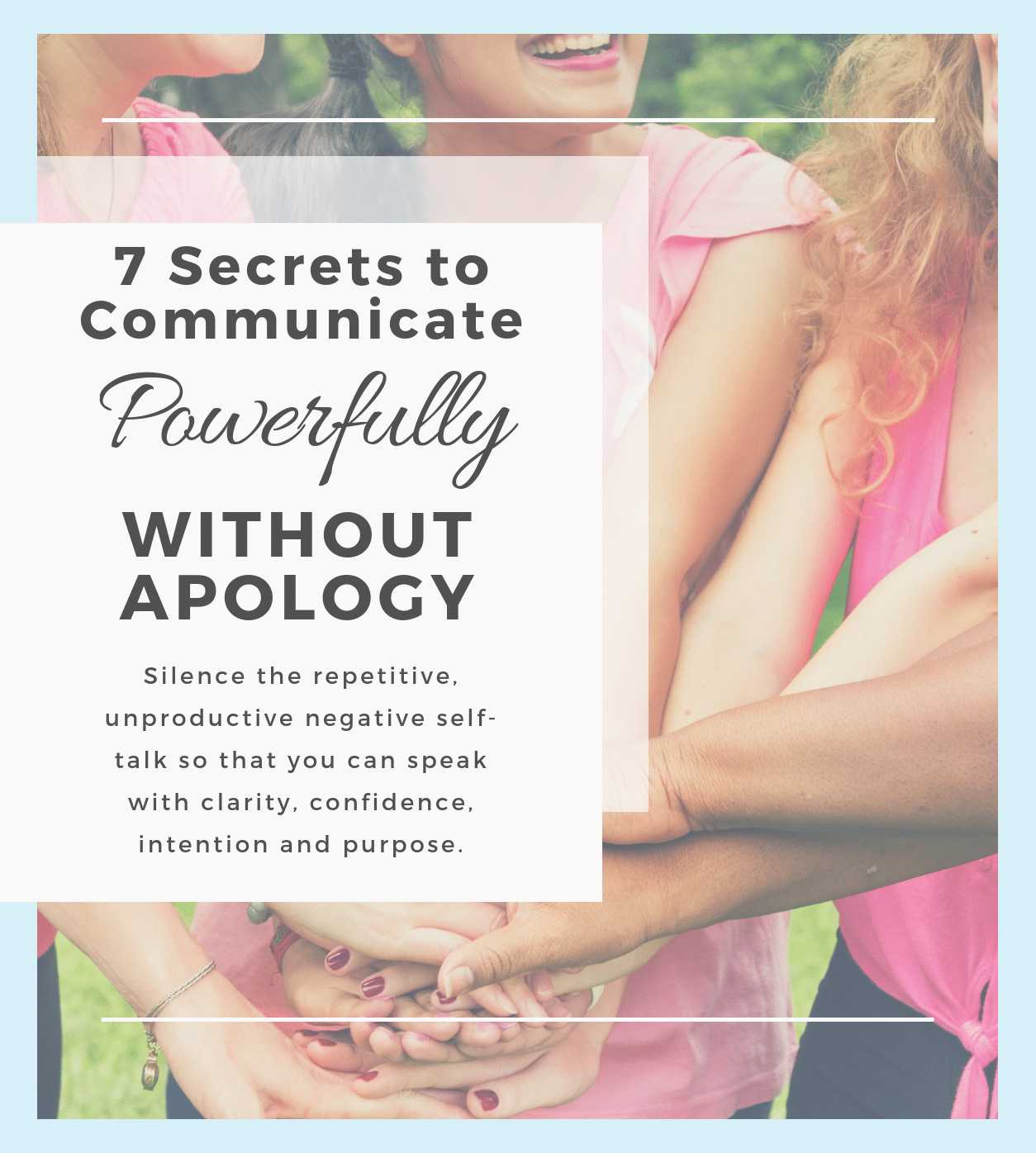 Your Communication Style IS important.
It's time to shake up societal and internal messages around strong leadership so you can step into conversations, negotiations, and relationships with confidence, clarity, and intention.
Are you ready to understand and remove what's getting in the way of your success so that you can confidently and consistently:
Stop saying "I'm sorry," "I'm no expert, but," or "This may be a silly idea…" and present your ideas with BRILLIANCE AND CONFIDENCE
END repetitive, unproductive, negative self-talk
Unhook from what others think so that you can confidently navigate YOUR JOURNEY to greater FULFILLMENT, increased IMPACT, and more MONEY
Get your free e-book '7-Secrets to Communicate Powerfully Without Apology' now by clicking below.
Are you ready to REALLY go for it?
Are you ready to do what it takes?  Ready to dig deep, look at your shit and overcome the repetitive, unproductive mind chatter that keeps you stuck and spinning your wheels?
I've got your back.  Let's do this.
"In a very short period of time I knew that working with Lisa was changing my relationships, my business…my entire life!  Lisa is upbeat, direct and easily gets to the heart of the matter. She has provided insight that is invaluable. She has kept me focused on what I wanted to change in my life and the steps necessary to achieve that change. I am well on my way to a happier and healthier future and for that I am forever grateful. What a rare gem!" – Vermont Entrepreneur 
"Having the opportunity to work with Lisa is a journey of self-care, perspective taking and delving deeper into what's working well and what I'd like to change.  Her kind and compassionate ways have gently guided me to a place of being able to look from the outside in and find the courage and strength to make important changes and decisions so that I can simply be a better, truer version of myself." – Mom of 2, Fayston, Vermont
"Through working with Lisa I find that I am somehow now more accountable to my dreams, and my soul. My higher self. When I check in with her in the midst of a very busy day, where people are asking me to do 1 million things, I hear myself answering critical questions, and realize only later that she has been helping me to connect with my inner wisdom, the part of me that wants me to have a deeply meaningful time on the planet. I am finding her coaching enormously helpful." – Woman Business Owner, Vermont
"Lisa – I have been  loving our sessions!  Thank you very much for gently pushing me to dig deeper. I'm grateful for your guidance and encouragement. Cheers to good choices and new adventures!" – Professional Skier, Vermont
"I would recommend Lisa Danforth to other working moms for life coaching because she understands the challenges of what it's like to balance all of the different pieces of life's big pie! Her style is friendly and open, which allowed me to feel comfortable talking to her as I would a friend-yet she kept a sharp, professional focus on the goals that we outlined together. Thanks Lisa!" – Massage Therapist, Vermont
Yes, I'm In!
Complimentary Connection Call With Lisa
Are you ready to be unapologetically YOU, so your business flourishes and YOU THRIVE?