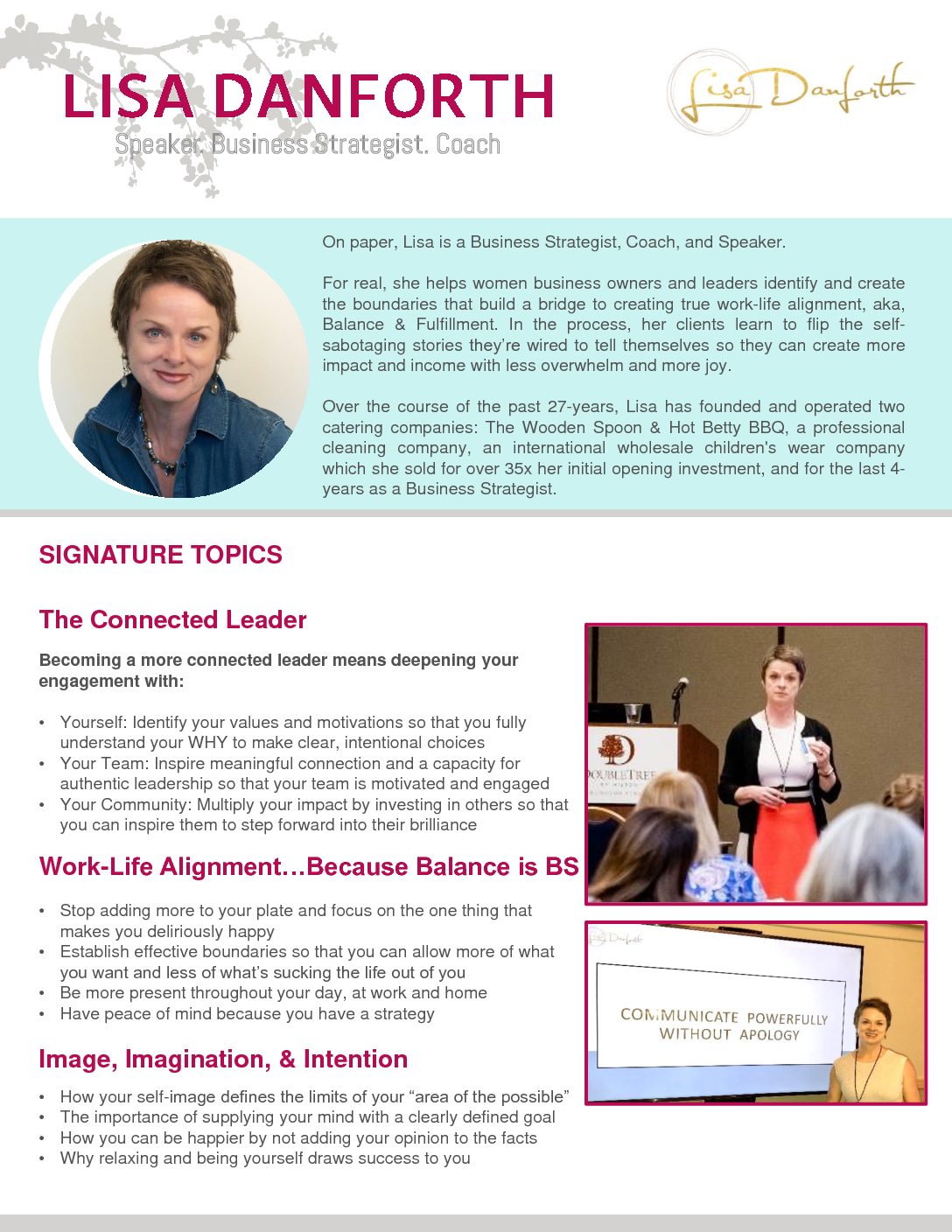 "In today's fast-paced world, people easily get caught up in 'what needs to be done and how quickly' and lose sight of 'how we get it done', meaning the energy, intent, and confidence in how we reach our goals. Lisa helps put perspective on what's possible when we remove our own roadblocks, get clear about what we want and remain confident in our ability to do it, without sacrificing ourselves or others."
Lisa brings her 27 year, 4-time business owner experience to women entrepreneurs searching for less overwhelm, more control, and higher productivity in their business.
For talks on entrepreneurialism, balance and boundaries, mindset, time management, productivity, and personal development that will have women in business ready to hit the ground running, Lisa delivers strategies that get the job done.