"I'm benefitting from a more engaged staff through my work with Lisa." – Jenneth Fleckenstein
"Working with Lisa was the kick in the pants my business needed."
"For the past year plus, I have turned to Lisa for guidance and clarity.
Her upbeat, tough-love approach to coaching has pushed me to address the trouble spots in my business and has given me tools and techniques to refine my message and offerings. 
Rather than tell me what to do, Lisa has a gift for pulling the answers out with a few tactical questions. One minute I'm floundering for an answer, the next I have a clear solution I can immediately implement in my business.
It is my pleasure to recommend Lisa as both a business coach and fierce advocate for my personal success. I leave every one of our conversations feeling empowered, clear-headed, and most importantly supported.
Thanks, Lisa! You rock!"
Travis Bragg – Qwerkal: Branding, Design, Strategy, & Marketing Agency
"Big heart, no bullshit."
"Working with Lisa has brought whole new levels of awareness to my day to day life. Though I am no newcomer to the process of self growth, I've always had a very tough time actually making changes that stick and taking action. I now have workable tools and insights that helped me see shifts right away (hooray!) and are naturally becoming more and more a part of my habitual thinking.
Beyond this, the biggest key factor for me has been Lisa's unique ability to call me on my shit, hold me accountable and get me to actually take action! She does this with a direct, deft, loving and elegant hand. Big heart, no bullshit. I am extremely grateful to have had the chance to work with Lisa. This lady is one helluva gem!"
– Veronica Wirth, Business Owner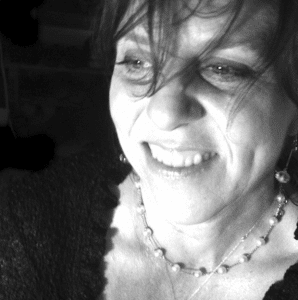 "

Lisa helps put perspective on what's possible when we remove our own roadblocks.

"
"I've had the pleasure of bringing Lisa Danforth in as a virtual speaker to Best Friends Animal Society a couple of times now. The topics she has covered for our staff have received high accolades and been helpful to employees both personally and professionally.
In today's fast-paced world, people easily get caught up in 'what needs to be done and how quickly' and lose sight of 'how we get it done', meaning the energy, intent, and confidence in how we reach our goals. Lisa helps put perspective on what's possible when we remove our own roadblocks, get clear about what we want and remain confident in our ability to do it, without sacrificing ourselves or others.
Lisa is a breeze to work with. She listens actively to learn about the culture and employee needs ahead of time which makes her workshop relevant and engaging. I would highly recommend Lisa in a speaking capacity or as an individual coaching resource. She does not disappoint!"
Janis Cooper – Driver of Positive Change, Senior Mgr of Leadership & Staff Development
"I have accomplished more in the last month than I have in the previous four."
"Working with Lisa through her Play Big, Be More Mastermind really set the ball in motion for me to take the next step with my business.
Before working with Lisa, I was overwhelmed and lost trying to get my business off the ground. With Lisa's guidance, I was able to get very clear on my goals, understand how they fit with my values and determine what I need to do to reach them.
It sounds simple but having a plan for achieving my goals is a game changer! I have accomplished more in the last month than I have in the previous four."
Heather Frechette-Crowley – Root Marketing
"

Lisa had our group on the edge of their seats within the first few minutes.

"
"I highly recommend Lisa for your next speaking event. Lisa had our group on the edge of their seats within the first few minutes by bringing her strong presence, story and valuable insights to the simple yet difficult to implement work-life alignment strategies.
Every attendee walked away wanting more, the sign of a fabulous speaker! I also want to mention Lisa's professionalism in collaborating for the event and her willingness to share and spread the word with her audience, class act!!"
Michelle McGlade – Managing Director eWomenNetwork, Greater Burlington, VT
 "Lisa is a salve for the wounded and exhausted Entrepreneur."
"Before working with Lisa I was successful. I was successful but exhausted, overworked, overwhelmed and had terrible boundaries. My success came at a cost; one I paid in relationships, my health and my overall outlook on life. I questioned whether or not entrepreneurship was right for me (or I for it).
In a few short months I feel more in control of my schedule, my business, my life and my future. I have better boundaries and no longer work nights and weekends. I charge what I'm worth, something I've struggled with for years and it feels GOOD. All things I strived to do on my own prior to meeting Lisa and just couldn't execute on. Lisa is a salve for the wounded and exhausted Entrepreneur. She breathes new life and fresh ideas into your life and your business. Money well invested!
Working with Lisa has been transformative to say the very least. She is in your corner, by your side and got your back, simultaneously. She is a coach, cheerleader and your biggest fan. She won't simply give you positive feedback, but the tough love and (very) constructive feedback that is essential to get you past the hurdles you faced. After all, if you could do it on your own, you would have by now, right? Each week I look forward to our meetings and the new nuggets of wisdom I am about to receive."
– Julie Goodall,  Small Business Consultant, Bookkeeper, Entrepreneurial Therapist,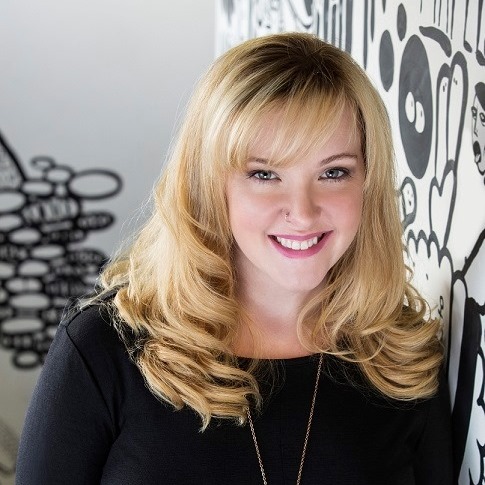 "I'm benefitting from a more engaged staff ."
"Rather than fixing issues for them, I listen and watch them dig into the solution, which frees my time to work on the business growth, direction, and strategy.
I wanted to fix each and every issue that presented itself in a day; I was burned out, exhausted and resentful of my staff, then I met with Lisa and learned to "lead from behind" as well as "give the gift of transparency."  This made space for vulnerability with my staff, which then led to more meaningful and productive conversations.  
We now hold weekly staff meetings, I ask questions and listen.  I'm working on increasing engagement from my staff and allowing them to feel the benefit of success through their own developed solutions. I'm more open about the vision of my company with my staff, which allows them to ask better questions and be more engaged in bringing us to the vision."
Jenneth Fleckenstein – Co-Owner, Clear Water Filtration, Inc.
"

Her energy, honesty, and compassion held me up as I moved toward achieving my goals

."
"Lisa is the personal and professional coach that you want in your corner when you're making significant and difficult decisions in your career and your life. She is exceptional in helping you find your way to seeing your brilliance, tapping into your inner strengths, and believe in yourself. Her program, "Saying No Without Apology," was my stepping stone to discovering my new path forward.
"Her energy, honesty, and compassion held me up as I moved toward achieving my goals. Today she keeps a light shining ahead for me as my professional coach and keeps me focused on my way forward toward ongoing success and continuous personal growth."
– Ronda Berns, Ronda Berns Consulting, Business Development Coach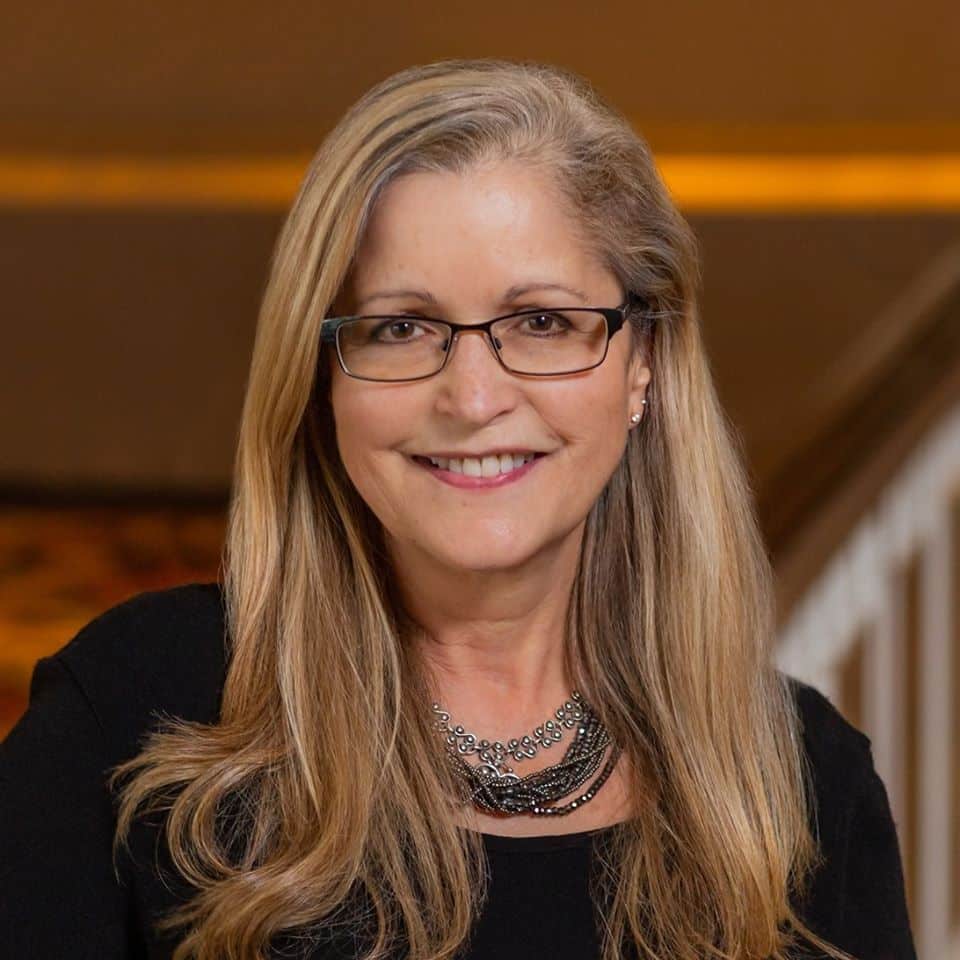 "

I am in awe of Lisa's ability to truly listen during a conversation.

"
"I am in awe of Lisa's ability to truly listen during a conversation; this makes her such a great coach and business consultant!
As a new Vermont resident, I've had the privilege to both interview Lisa on my live Facebook show, as well as meet up with her in real life – since we now live in the same state.
I continue to be impressed by Lisa's drive to help others and her commitment to her clients. Lisa can help you move forward if you are stuck in business as well.
I love her nonsense approach; you need Lisa in your business!
Dorien Morin-van Dam– Organic Social Media Specialist & Community Manager, Certified Agile Marketer
"Lisa did an excellent job customizing the workshop to our team's needs.
I contacted her having a general idea of areas for growth, Lisa honed in on those areas and then delivered an engaging workshop for our entire team.
We now have a stronger baseline as a team to handle the challenges of our work and have been using the skills and techniques that she shared with us daily.
I'd highly recommend Lisa's workshops for any small business looking for a customized, in-depth, and impactful professional development experience for their organization."
Caitlin F. – Customer Programs Leader, Verilux, Inc.
"

I am a more effective

 

communicator and bring greater value in service to my clients.

"
"I believe that the words we choose matter. Lisa helped me see that I could improve my communications by eliminating two simple and casual words from my vocabulary. As a result, I am a more effective communicator and bring greater value in service to my clients."
Tricia Senzel – Executive Leadership and Business Coach
"Through working with Lisa I find that I am somehow now more accountable to my dreams, and my soul. My higher self. When I check in with her in the midst of a very busy day, where people are asking me to do 1 million things, I hear myself answering critical questions, and realize only later that she has been helping me to connect with my inner wisdom, the part of me that wants me to have a deeply meaningful time on the planet.
So often in the busyness of life, we forget to ask the critical question, "For who? For what?" I am finding her coaching enormously helpful."
– Susan Randall, Woman Business Owner, Vermont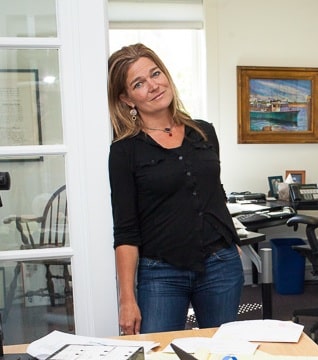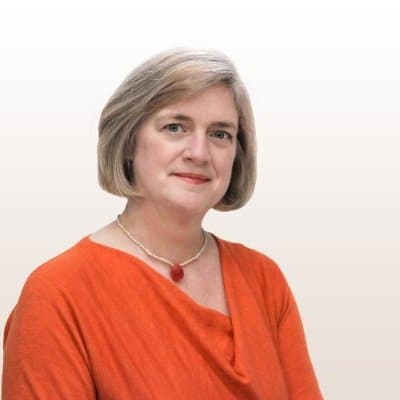 "Lisa is just AWESOME! Working with her allowed me to pause to explore and define patterns in my life that were not serving my values. Some I knew, and others I discovered during our highly interactive coaching sessions. Together we outlined on my personal values and joys, and she would always refer our work back to its foundational essence: me! By entering into this structured yet fluid process, I was amazed at what we were able to discover together.
Lisa now has me thanking my Sabetour for negative information, but employing my SAGE to step into my power and create aligned opportunities. When life gets challenging, which it inevitably does, I now draw on useful tools to reframe the information to my benefit. My negative cycles are compressed, and the positive flow of life is prolonged.
Thank you, Lisa, for helping me with my total transformation!"
– Carolyn Loucas
"Before I met Lisa using my voice was a challenge"
"Before I met Lisa using my voice was a challenge. Also recognizing how to step back from things and see them differently in my home was a big one for me.
Many things have changed through my sessions with Lisa. I learned to let go more and see things differently, not only in my work life but in my home life which led me to feel more balanced.I am able to speak my mind more effectively at work with out the worry of what people will think as I truly don't mind what their perspectives are as there just thoughts. I have grown as a person, as a business, as a leader and as a wife.
It was an enlighting experience that I am proud to have done."
– Event Coordinator, Entrepreneur
"Having the opportunity to work with Lisa is a journey of self-care, perspective taking and delving deeper into what's working well and what I'd like to change.  Her kind and compassionate ways have gently guided me to a place of being able to look from the outside in and find the courage and strength to make important changes and decisions so that I can simply be a better, truer version of myself."
– Mom of 2, Fayston, Vermont
"I must confess, I was a little anxious to begin working with Lisa. I was very new to the idea of life coaching and had no idea what to expect. I wondered how this journey would be different from my experience with many, many years of traditional therapy. In a very short period of time I knew that working with Lisa was changing my relationships, my business…my entire life!  Lisa is upbeat, direct and easily gets to the heart of the matter. She has provided insight that is invaluable. She has kept me focused on what I wanted to change in my life and the steps necessary to achieve that change. I am well on my way to a happier and healthier future and for that I am forever grateful. What a rare gem!"
– Vermont Entrepreneur 
"Working with Lisa, I feel I have the space to explore my weaknesses, the time to really look at them, and the ability to take risks because I feel safe doing so with Lisa…I don't feel judged and Lisa is always so present in our conversations"
– Wellness Coach, Solopreneur,  Colorado
"Lisa- I have been  loving our sessions!  Thank you very much for gently pushing me to dig deeper.  I'm grateful for your guidance and encouragement. Cheers to good choices and new adventures!"
– Professional Skier- Vermont
"Lisa is a very talented coach who works with you to tap into all aspects of your life so you can find areas for valuable improvement. She is very good at helping you identify your personal goals and giving practical suggestions for achieving them. Working with Lisa is a real pleasure!"
– Burlington VT Mom
"I would recommend Lisa Danforth to other working moms for life coaching because she understands the challenges of what it's like to balance all of the different pieces of life's big pie! She was empathic and had some good resources to share from her own experience. Her style is friendly and open, which allowed me to feel comfortable talking to her as I would a friend-yet she kept a sharp, professional focus on the goals that we outlined together.
Working with her allowed me to recognize blocks standing in the way of moving forward in some areas of my life, which helped me make some decisions. It was helpful to have opportunities for self-reflection mixed with humorous exchanges and firm, gentle guidance to do some "real work" on myself. Thanks Lisa!"
– Massage Therapist, Vermont

Yes, I'm In!
Complimentary Connection Call With Lisa