Sustainable Leadership Live
(Log into your LinkedIn before selecting an image to play video)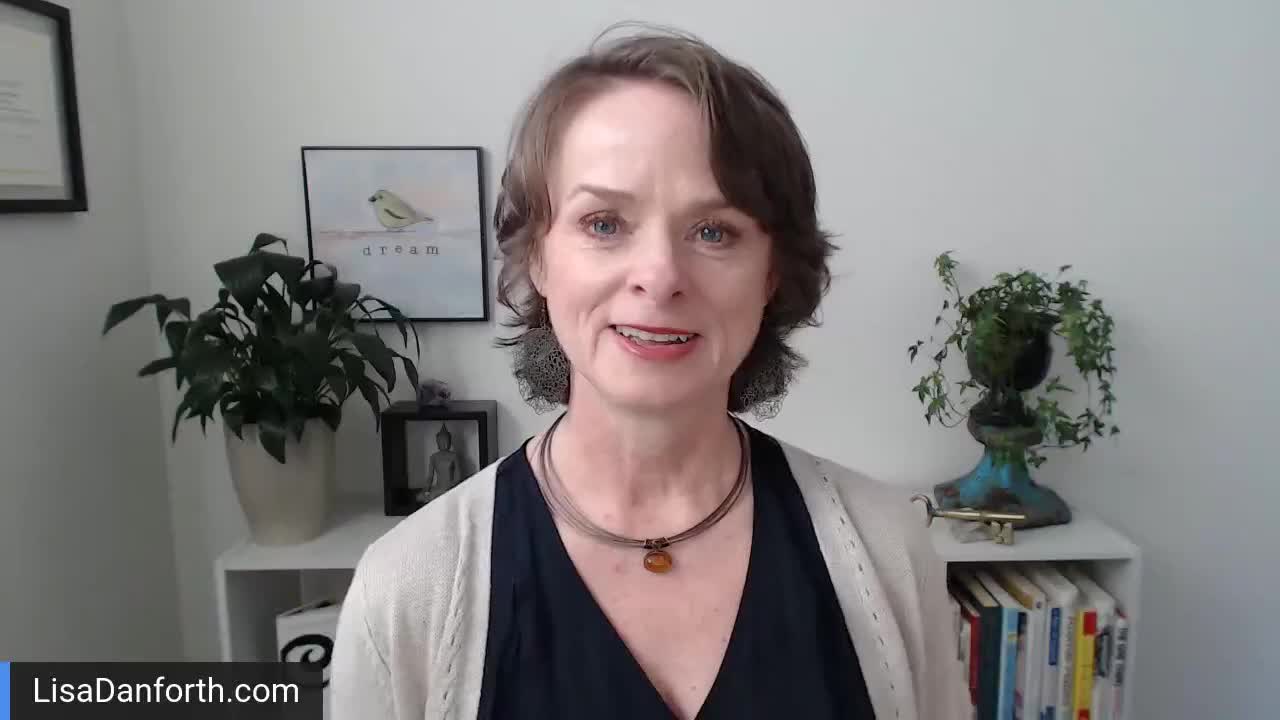 Lisa Danforth
5-Habits to Help You Master Your Time
Have you ever had a habit you want to break but just can't seem to do it… consistently?
You continue to do the things you don't want to do, creating the results you don't want to have, and you're not sure how to stop?
This cycle impacts your success, your fulfillment, and your self-confidence.
As FM Alexander says, "People do not decide their futures, they decide their habits and their habits decide their futures."
Join me for a conversation about habits. I'll be discussing identity-based habits and goals (we are what we repeatedly do) and what we can do to develop the habits to master our time so we can achieve our goals, personally and professionally.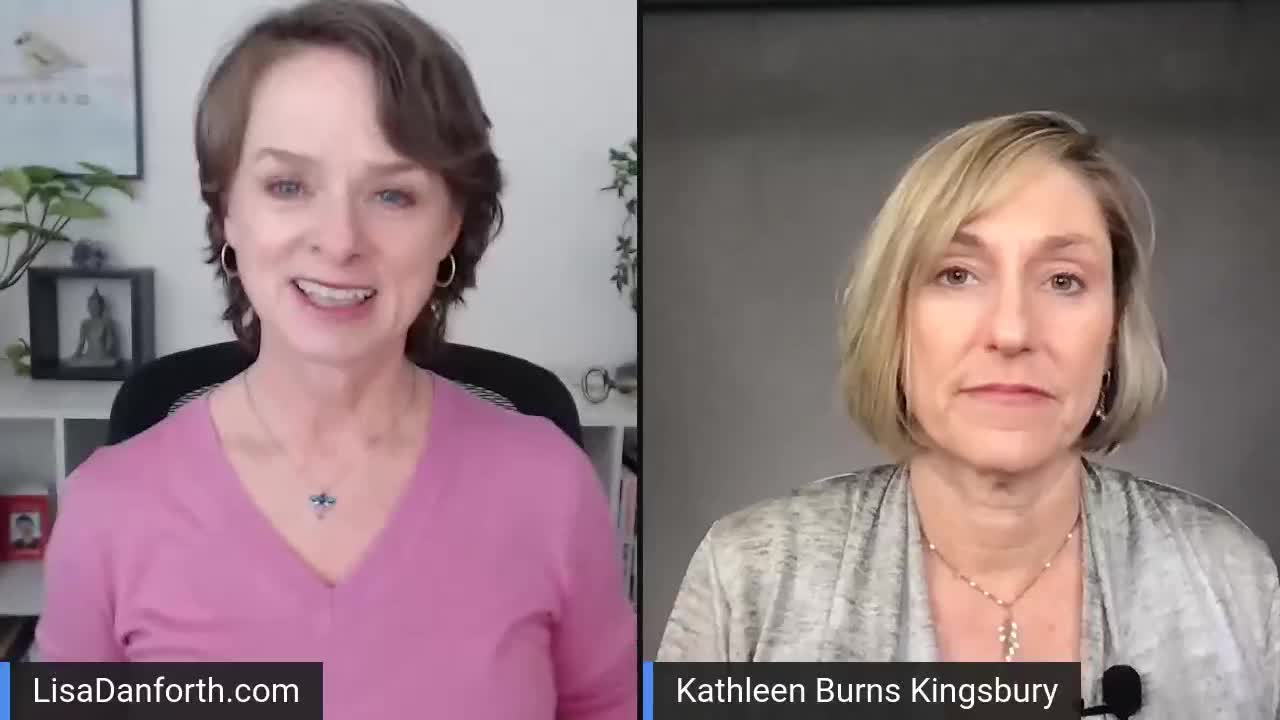 Kathleen Burns Kingsbury
Women, Power, and Money
There has never been a time in U.S. history where women have been more economically powerful.
Despite this economic power, women still face financial discrimination that makes it harder for them to get paid what they are worth, access credit and business capital, and afford daily expenses.
While the reasons for the gender inequities are complex, a major contributor is the mixed messages our society sends to women when it comes to money.
These messages include:
As a woman, you need to know about money, but not be profit motivate
You need to teach your children to be financially literate but avoid financial conflict in your life.
You need to make money, but not more than your partner or spouse.
Join Wealth Psychology Expert Kathleen Burns Kingsbury and me for a conversation about Women, Power, and Money.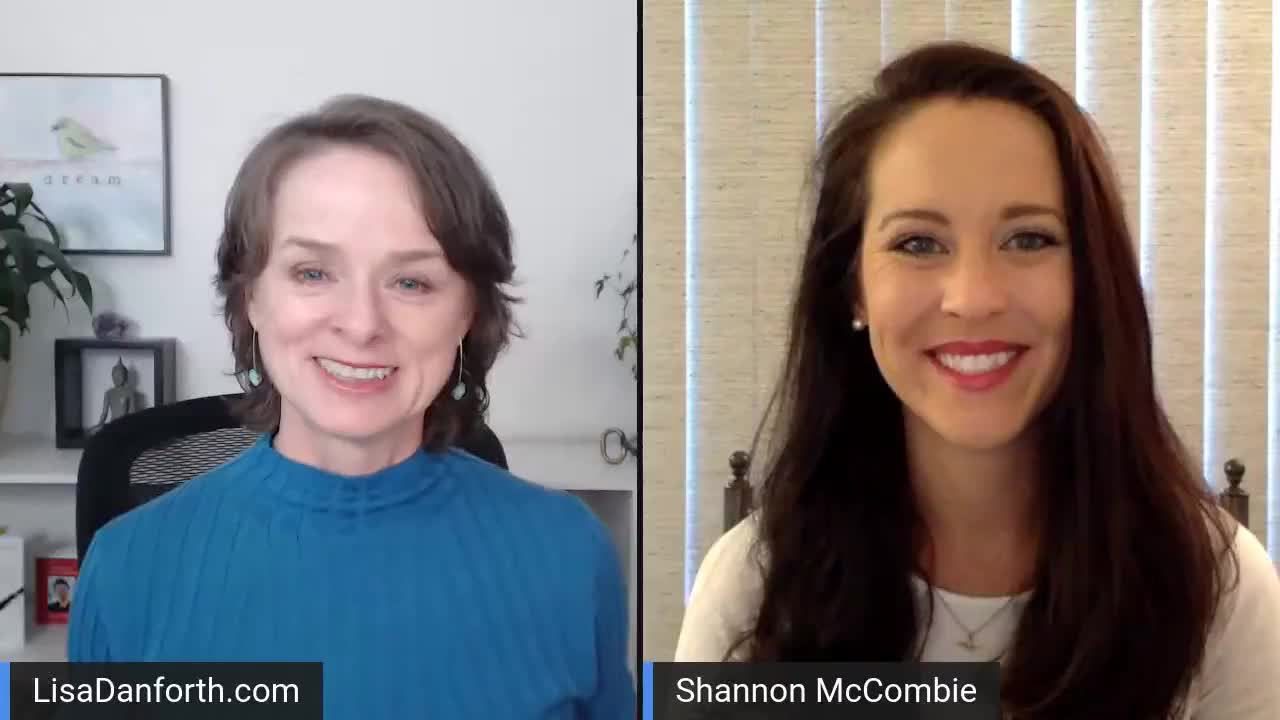 Shannon McCombie
Stop Trying To Fit In: Wield the Power of Not Conforming
Trying to be like others creates an emotional strain, which can lead to burnout.
Being comfortable standing out as our authentic self not only relieves strain and burnout it also generates more positive and meaningful relationships with others.
Join Executive Leadership Coach and Team Building Expert Shannon McCombie and me for a conversation about how the sooner we stop trying to fit in, the sooner we find happiness and engagement in life and work.
Shannon has developed and led a training program for Navy SEALs; worked on national security issues, including counterterrorism, counter-narcotics, and information technology for the CIA; and built and led teams from start-ups to Fortune 30 companies.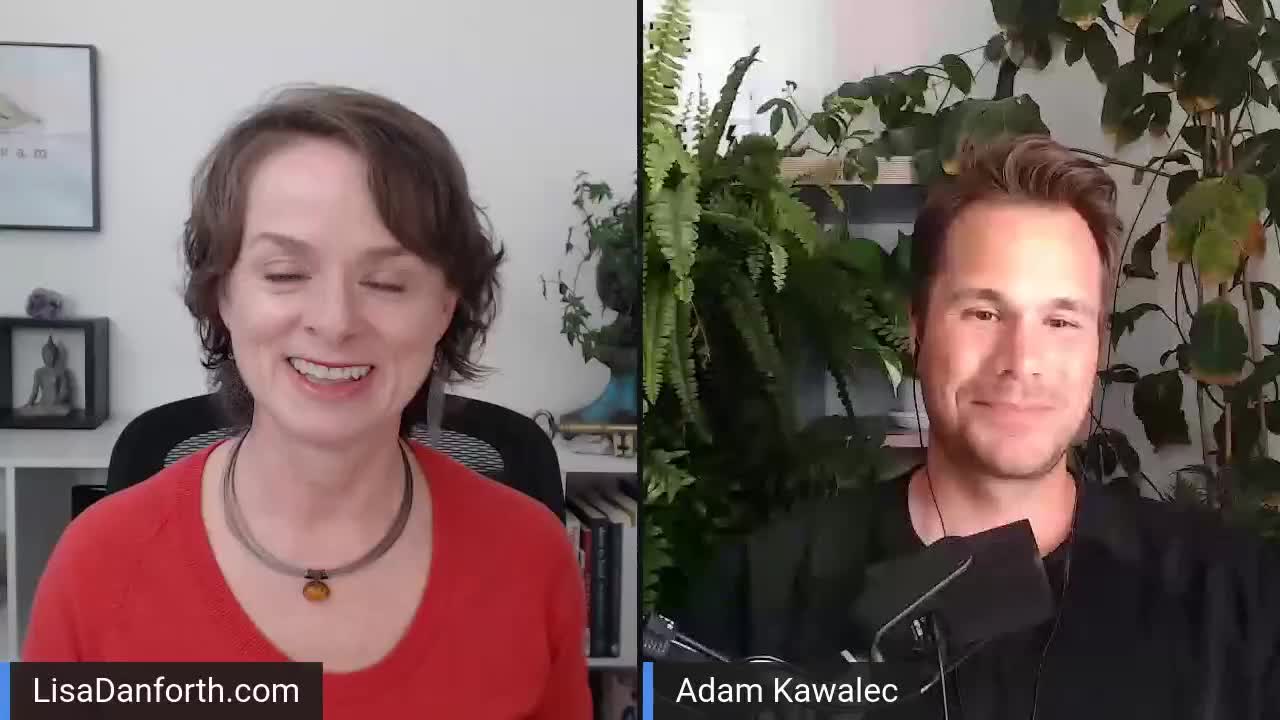 Adam Kawalec
Impact-Focused Business VS Income-Focused Business
Income follows Impact.
In times of change and challenge, you crave certainty, you demand guarantees, and you want safe ROI's.
Join Life & Business Coach Adam Kawalec and me for a LinkedIn Live conversation about the difference between Impact-Focused vs. Income-Focused businesses and why it matters.
Adam Kawalec is a Life & Business Coach with over 15 years of experience in change management, leadership, and performance. He's the host of The Life Switch Show and founder of Authentic Business Building & Marketing Summit.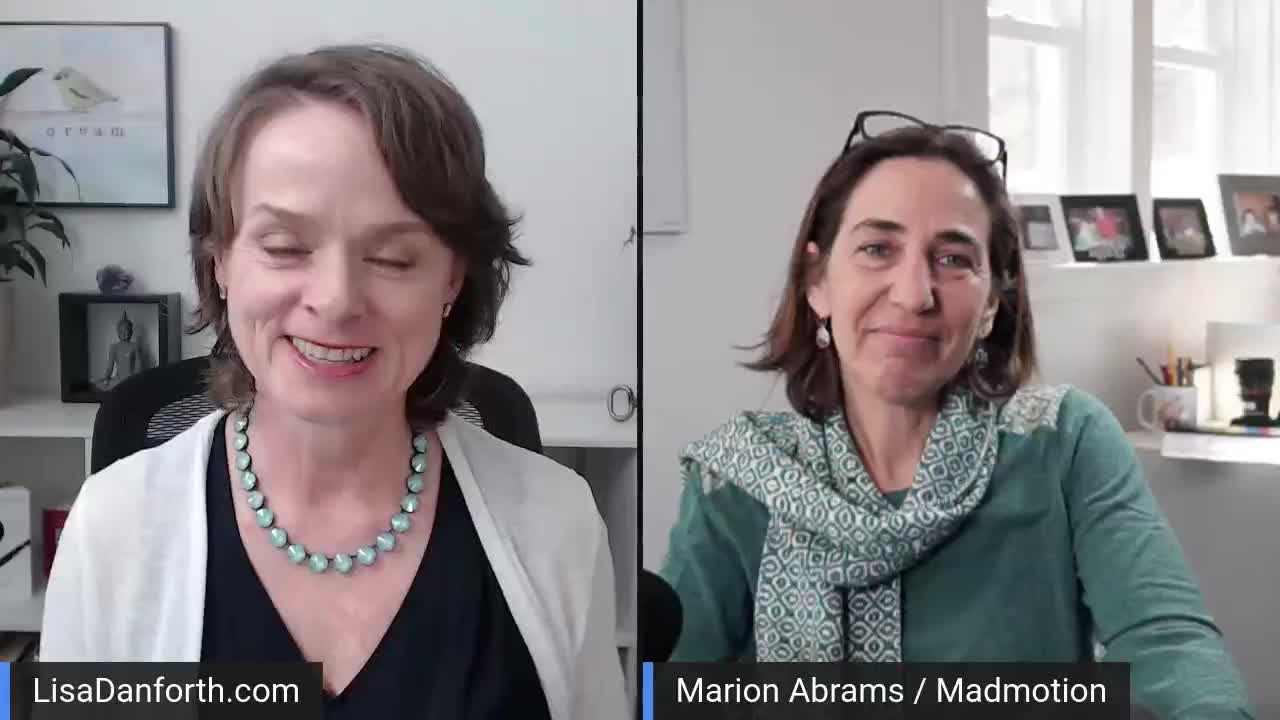 Marion Abrams
How to Create a Successful Podcast
A great podcast can help you, your business, or organization:
Reach new audiences
Convert existing audiences into customers
Explore important issues
But a bad one can be a huge waste of time and effort…and can even have a negative impact on your brand.
The good news is developing a GREAT podcast and being a GREAT podcast host is possible with help.
Join Podcast Expert and Coach Marion Abrams and me for a conversation about how to create a successful podcast.
Marion brought Spartan Race's podcast from an audience of 0 to over 30 million views and downloads.  It's in the top 5% of all podcasts worldwide.
Marion works with podcast clients to align their goals and resources, elevate their shows, learn how to excel as show hosts, and get strategic about show design, guest choices, and audience growth.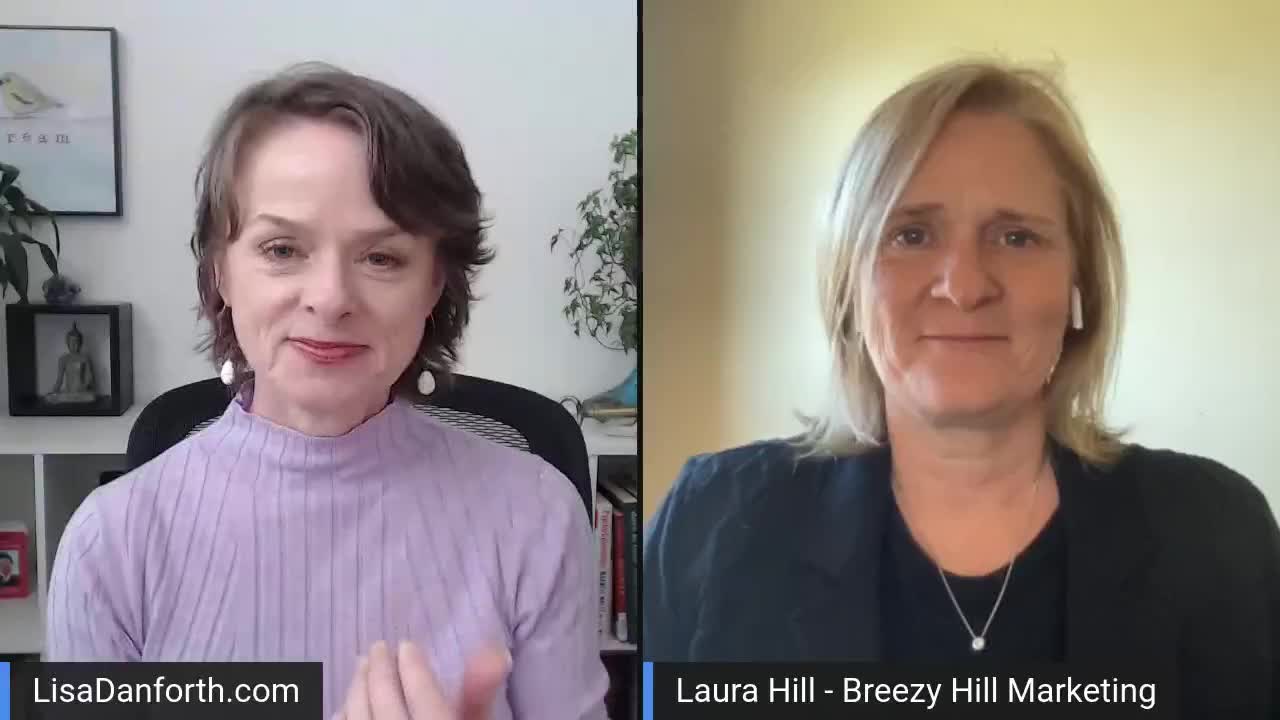 Laura Hill
Digital Marketing: Finding Growth Opportunities through Analytics and Reporting
As you build out your business online and diversify your digital marketing efforts, your business's digital footprint will expand.
Eventually, you will have what resembles the spokes on a wheel, with all lines leading to your website – the standard-bearer of your company's online presence – in the middle.
What are the spokes on the wheel of a robust digital footprint? In other words, what leads people to your website?
Join Founder and Managing Director of Breezy Hill Marketing, Laura Hill, and me for a conversation about:
What is a sources report?
What cadence do you recommend for this kind of reporting?
Quick tips that would help people get started.
Examples of things that are not working, and how does the data show that?
With over twenty years in sales and marketing, Laura is an accomplished business development strategist with extensive experience in healthcare technology.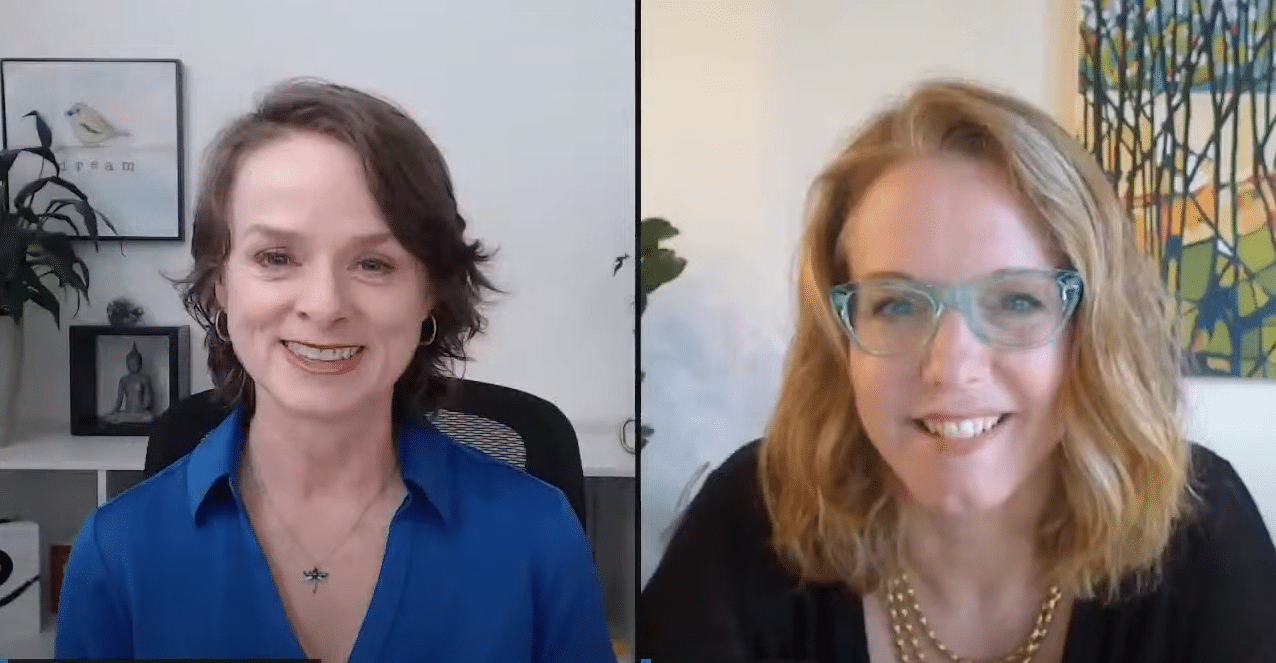 Amy Hill
Reimagining The Workplace
The pandemic has pushed the collective workplace 'reset' button.
Reimagining the workplace experience is a challenge because the pandemic is presenting the opportunity to not only build upon what the office was pre-pandemic but also to challenge our beliefs of what the office is and has represented to us for the majority of our careers.
Join Principal and Workplace Strategist Amy Hill from Workflow Interiors and me for a LinkedIn Live conversation as we discuss:
How can organizations think differently about where and when work happens moving forward?
Who needs to be at the table for these conversations?
What do people need who are looking to start these conversations within their organizations?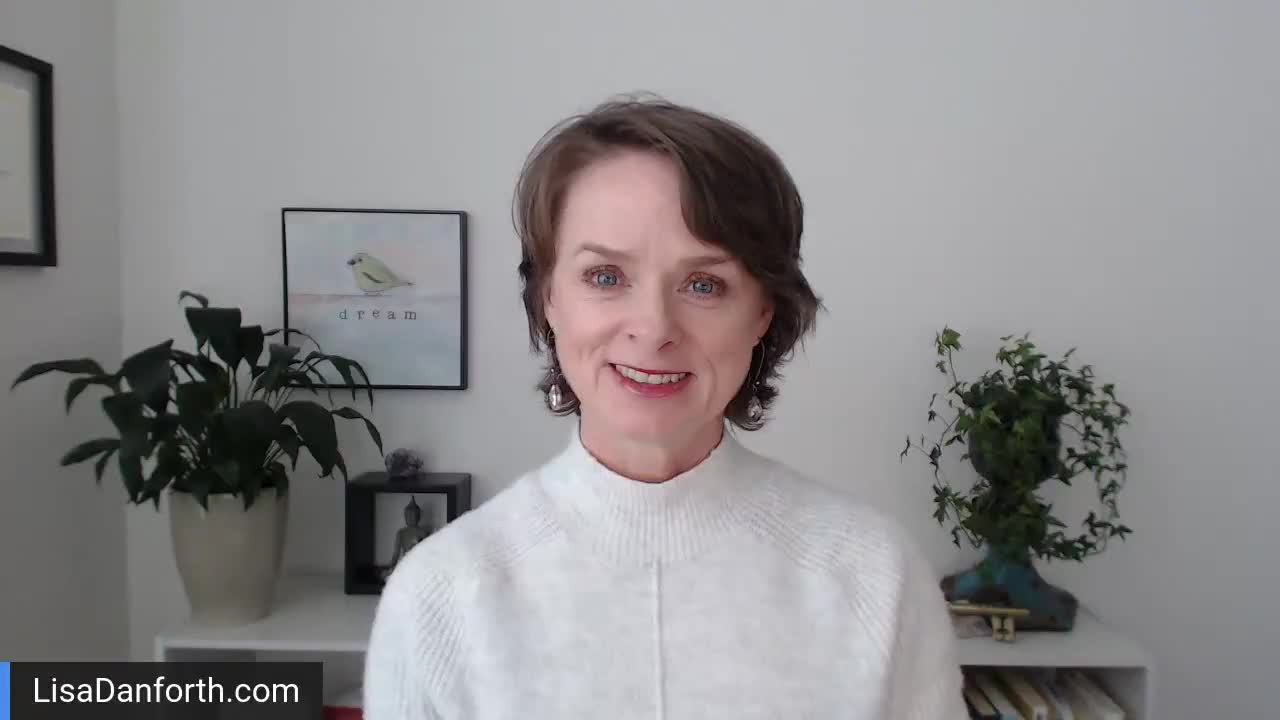 Lisa Danforth
Boundaries: Your "Yes's" and "No's Are What Boundaries Are Made Of
Your life is being shaped by what you're saying "YES" to and what you're saying "NO" to.
Your "Yes's" and "No's are what boundaries are made of.
And with each, you're 'setting in' the invisible line that shapes your choices, opportunities, relationships, and, especially, your life.
Here's the thing we rarely take note of– when we lack boundaries, we often feel resentment, frustration, anger, and it drains our energy and vitality.
Boundaries help you be more productive and efficient so that you can not only focus on your priorities….you'll have time to focus on improving your mental, physical, AND spiritual health.
Could you use some support establishing (and communicating) your boundaries? Join me this conversation.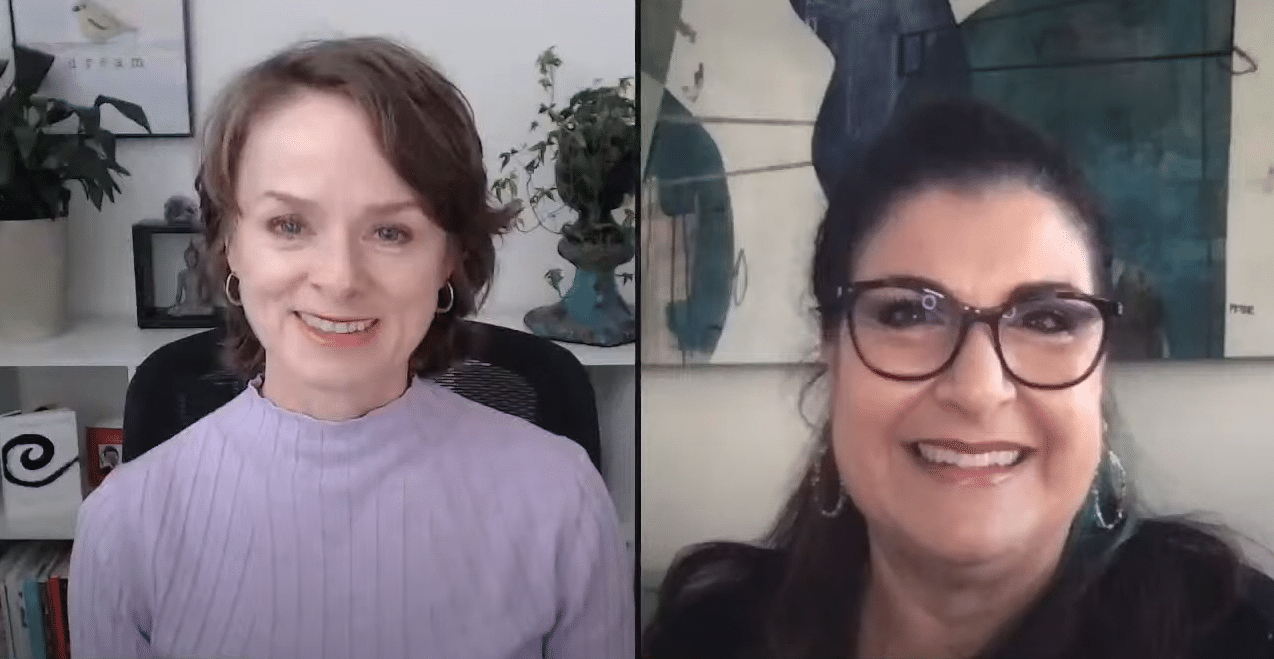 Lynn Abate-Johnson
How to Build a True Community for Global Leadership
Interested in how to build a community around your brand?
Join Community Builder and Business Consultant for conscious brands, Lynn Abate-Johnson and me for a LinkedIn Live about how to:
Grow your business through influence and human connections.
Generate loyalty and trust, building relationships over time with patience, persistence, and positivity.
What you need to do first to build a community around your brand.
If you're interested in building communities of customers, on and offline, be sure to listen to what Lynn has to say during this interview.
As the Social Media Community Lead at Co-Active Training Institute (CTI), Lynn is "the voice" of this prestigious, conscious, and well-established brand. In her first two years with CTI, she grew the global CTI social media following by 100X on Instagram alone, organically.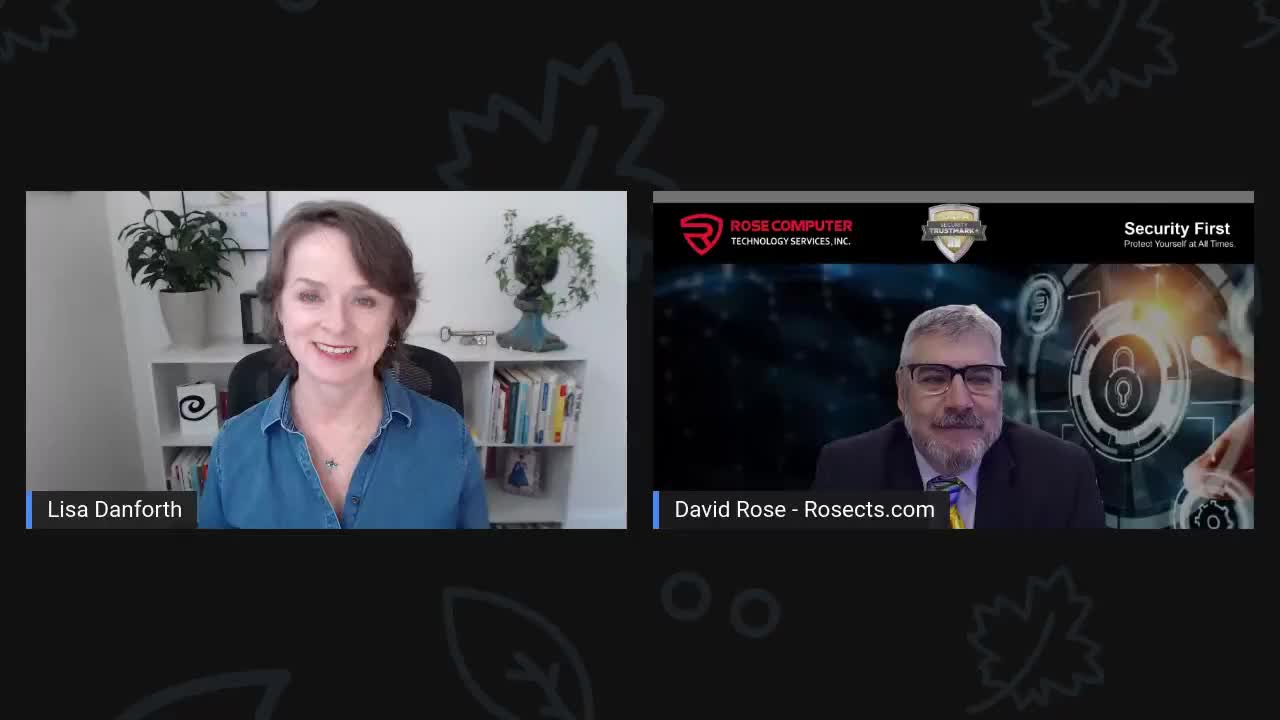 David Rose
Cyber Security in 2021. What can you do to protect your business?
The risk of being hacked is no longer a vague concept. It is a harsh reality.
What's so different now in Cyber Security than two years ago? And aren't the hackers looking for bigger targets like the Hospital and Home Depot?
To discover the answers to these questions and more, join the owner of Rose Computer Technology Services, David Rose, and me for an insightful LinkedIn Live conversation about the ten things you should do now to protect yourself.
With over 35 years of experience, David has seen Information Technology and Cyber Security evolve for many years but has witnessed security needs change drastically in the past few years. Rose Computers has received the CompTIA Security Trustmark+ from CompTIA, the non-profit association for the world's information technology (IT) industry, and is one of 31 businesses globally with this certification. You won't want to miss what David has to say.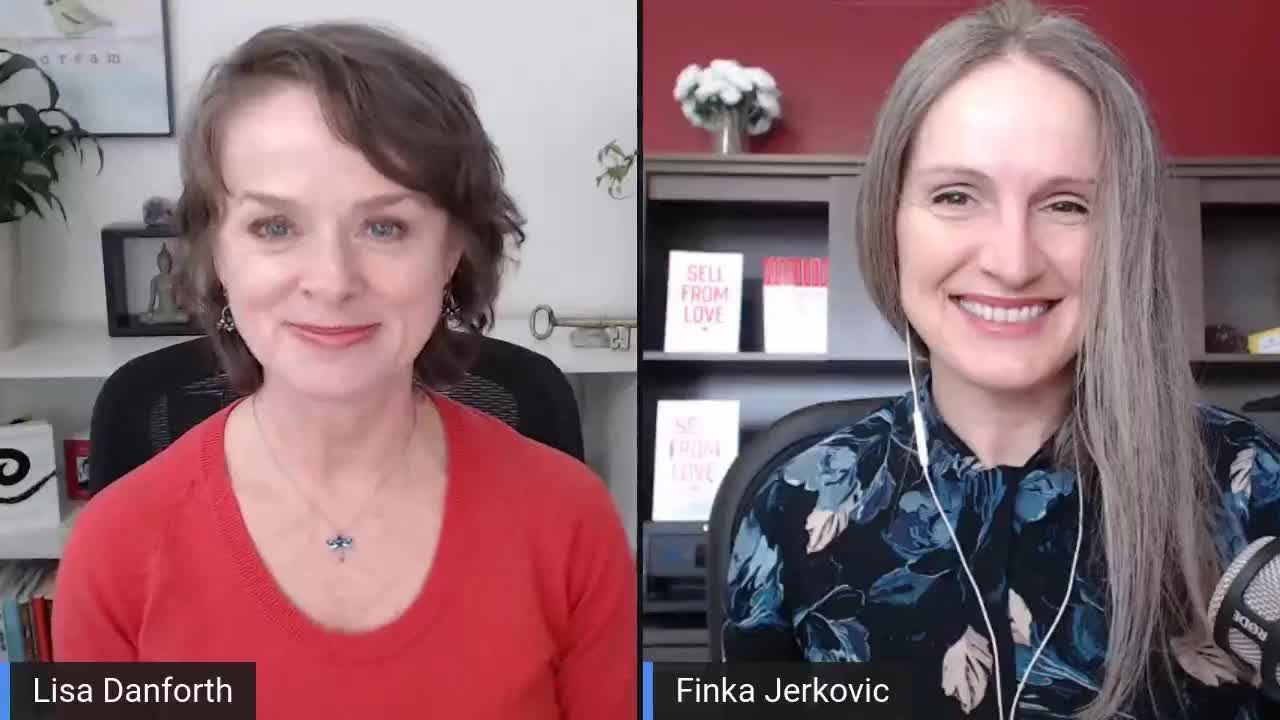 Finka Jerkovic
Selling From Love
Fear, uncertainty, and doubt often get in the way of selling and marketing ourselves and our services. How do we overcome it?
Join Author, International Speaker and Coach Finka Jerkovic, and for a conversation about how to Sell From Love, attract ideal clients and build a business you love.
Finka brings over two decades of experience in corporate Canada in the financial services industry, with an expertise in sales, leadership, communication, and coaching.
Her book Sell From Love: Love Yourself, Love your Client, Love your Offer, released November 2020, hit Amazon's #1 Best Seller List, and was listed as a Hot New Release.
Finka helps her clients discover their "Brilliant Difference" so that they get 100% clear on their unique talents, skills, and expertise so that they can use their personal strengths to grow their business.
Ready for a better way to live, work and sell? Check out what Finka has to share.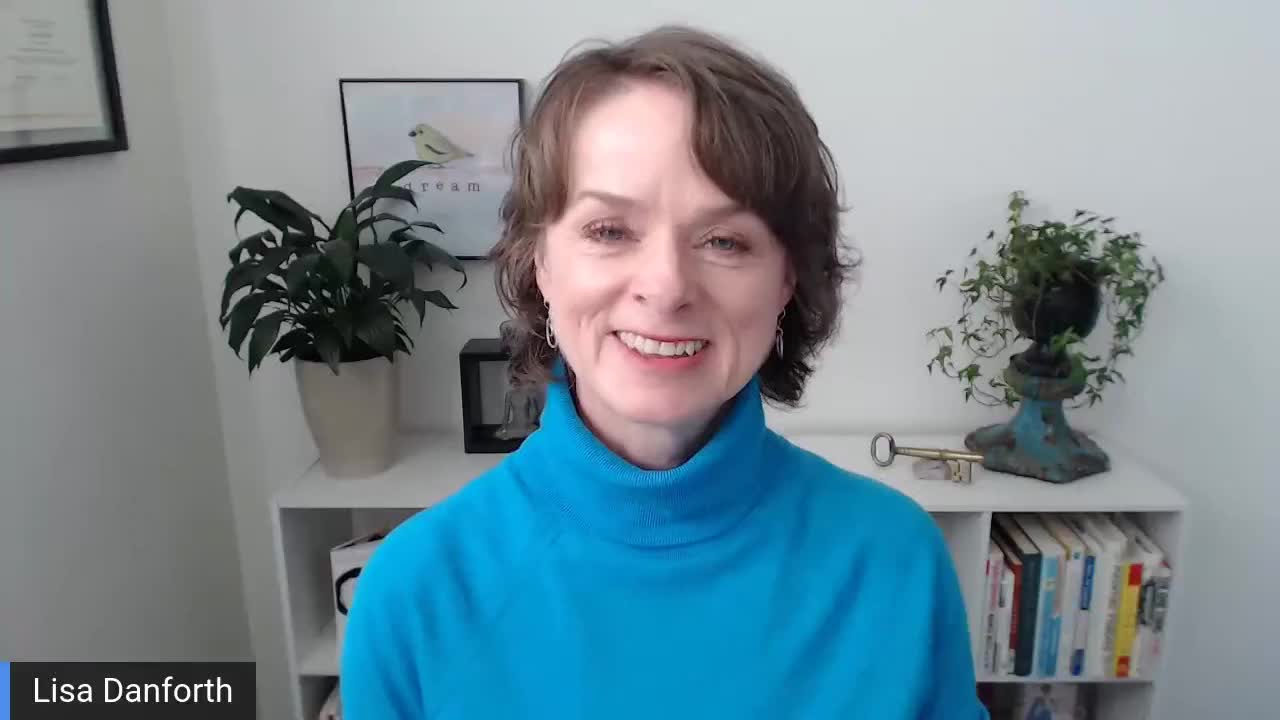 Lisa Danforth
Fulfillment Framework: Create a Saner Approach to Success
As a 28-year entrepreneur, I've certainly learned a thing or two over the years…and for some reason, it was often the hard way!
I HOPED that if I just worked harder and pushed more, I could eventually get to the other side, create balance and finally relax a bit. Even, spend more time with my family.
Hope is not a good strategy.
Ponder this for a moment: What would be possible in your life and business if your actions consistently lined up with your priorities?
Would you create more fulfillment AND opportunities?
Build your bottom line AND your relationships?
Be more present AND create more impact?
Get a solid night's sleep?
It's time to develop a less is more mindset so you can stop overcommitting yourself and under committing to your goals, priorities, and most important relationships.
Join me as I share some of the insights and tools I bring to my clients to help them develop a strategic and holistic approach to their success while developing the tools to build the business that will sustain the life you want to live, not consume it.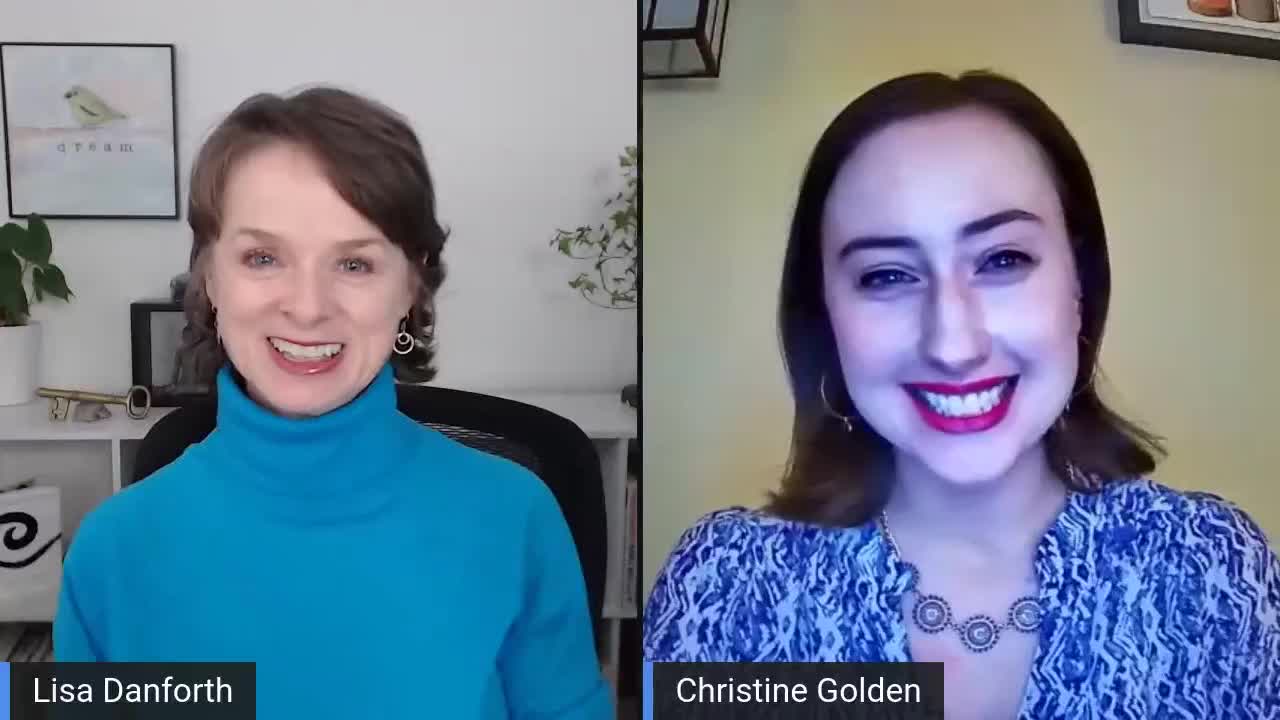 Christine Golden
How I am Adapting Events – and my Business – During the Pandemic
The mayhem that 2020 has brought to the event industry has been devastating for many businesses.
Did you have an event planned in 2020 but postponed it due to COVID, or worse, canceled?
Are you interested in planning an event in 2021, but you're unsure how to pivot from in-person to virtual, or even what that would look like?
Join Consultant and Event Coordinator Christine Golden and myself for a discussion about what she's learned from pivoting to online events and how it will apply to future events that are in person.
Christine foresees a new hybrid model for the future that integrates technological elements with the potential to increase reach and profitability.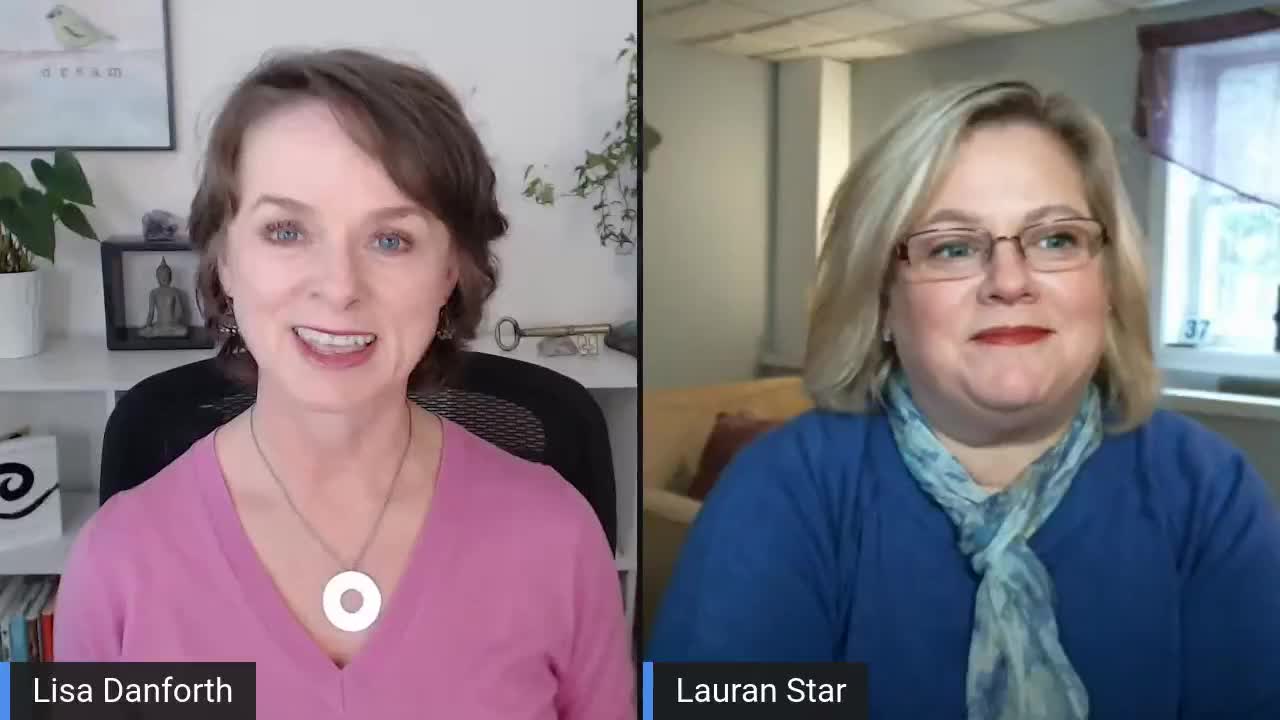 Lauran Star
Inclusion + Equity = Diversity / Stop the Diversity Blame Game
With the rapidly changing workforce, creating a sustainable organizational inclusive culture today is imperative for organizational success.
An inclusive workplace culture creates an organization of 'us' and attracts, retains, and improves overall job performance. However, many organizations are unsure where to start and may not have the expertise to drive such change.
Join Diversity and Inclusion Psychologist (ABD), Lauran Star and me for a conversation about Inclusion – what does that look like? Why is it important?
We all have differences in the workplace, be it employees or clients, and we are all aware how diversity (gender, generation, ethnicity, etc.) can drive business. However, to attract, retain and develop our clients and employees we must reach further to create Inclusion.
Lauran is a leading speaker and trainer on inclusion. Her focus is on generational, gender and ethnicity differences that drive your organization and clients to thrive. Lauran works closely within leadership and human resource management focusing on organizations most important business asset – their employee's.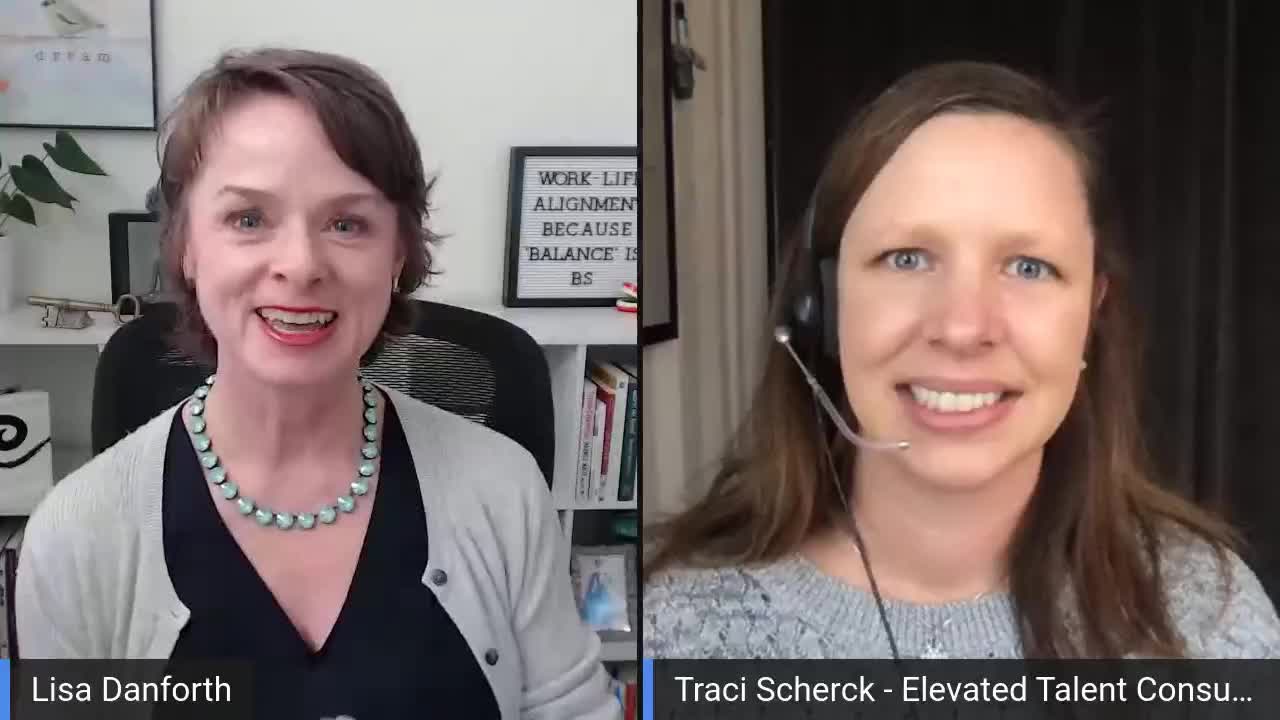 Traci Scherck
Creating your Dream Teams
"It's fine. Everything's fine."
Sound familiar?
Setting the direction and inspiring followership while your people are burnt out and stressed isn't easy.
Join Chief Talent Officer, Traci Scherck and me for a conversation on how to create a high-functioning team that performs when the pressure is on.
If you've been struggling with a team that has low trust, accountability, and cohesion, you'll want to watch this interview.
Traci is a master at helping organizations put humans first while achieving customer engagement and profitability goals through authentic and concise HR solutions. She has 15 years of experience building and implementing HR programs that result in increased retention and employee engagement.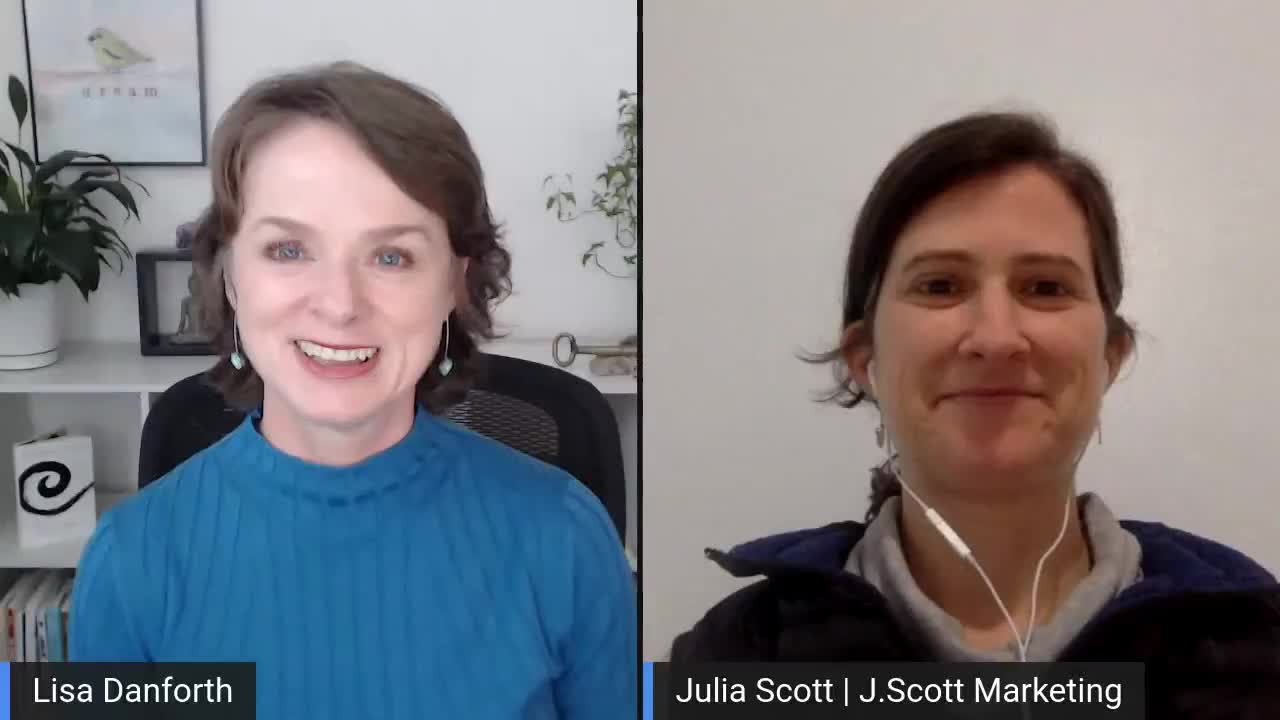 Julie Scott
Is Email Marketing Dead?
What marketing tactic is known for higher conversation rates than social media, direct mail, or search?
Join Marketing expert Julia Scott and myself as we discuss:
The three reasons why businesses should absolutely be leveraging email marketing.
Why top brands spend time to segment their list.
What one thing can you do to increase your open rate by as much as 39%.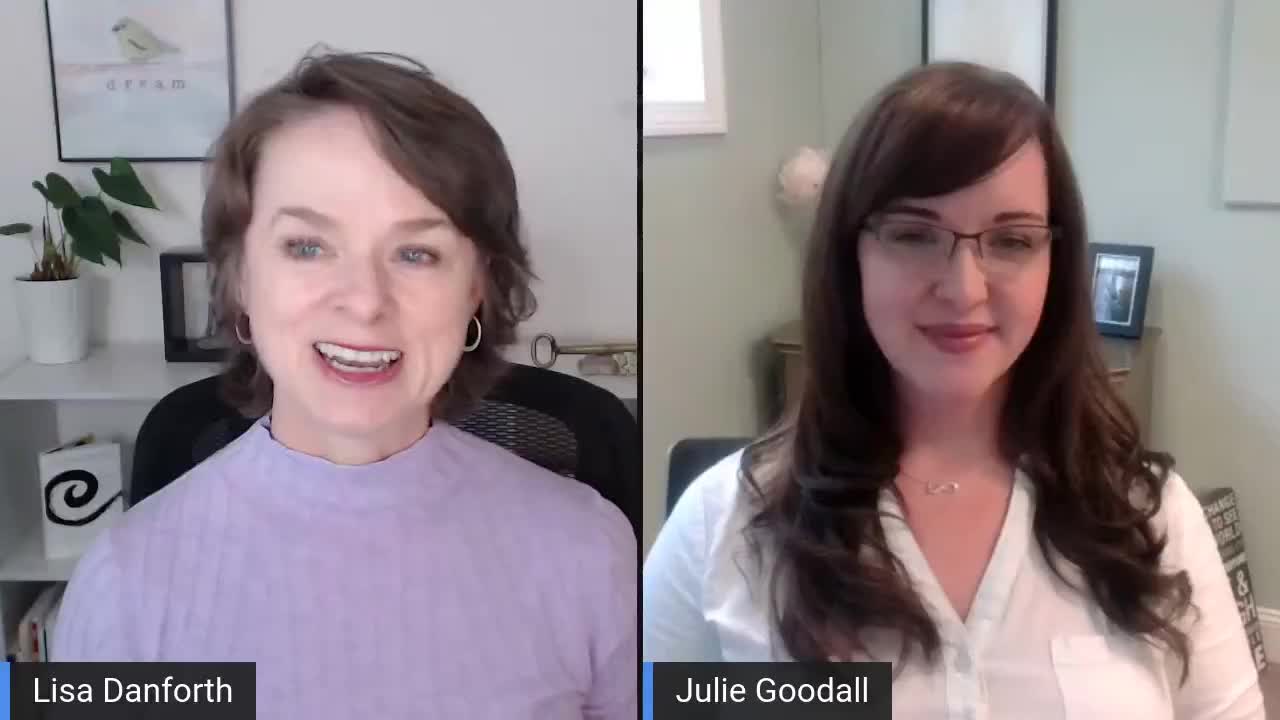 Julie Goodall
Sharing the Hats, Instead of Wearing all The Hats
Running a business is not for the faint of heart. Most business owners are so busy working in their business, they are too busy to work on their business. They're wearing all the hats.
Wouldn't it be great to be able to spend your time focusing on the things you love? The reason you got into business to begin with.
Join QuickBooks Coach and Virtual CFO, Julie Goodall and myself for a conversation about how to make the back-office noise go away,
Every entrepreneur needs a right arm. Someone who helps them navigate that back-office noise of business ownership and makes their life easier. Julie takes the "Solo" out of solopreneur so you can focus on the parts you love, that only you can do.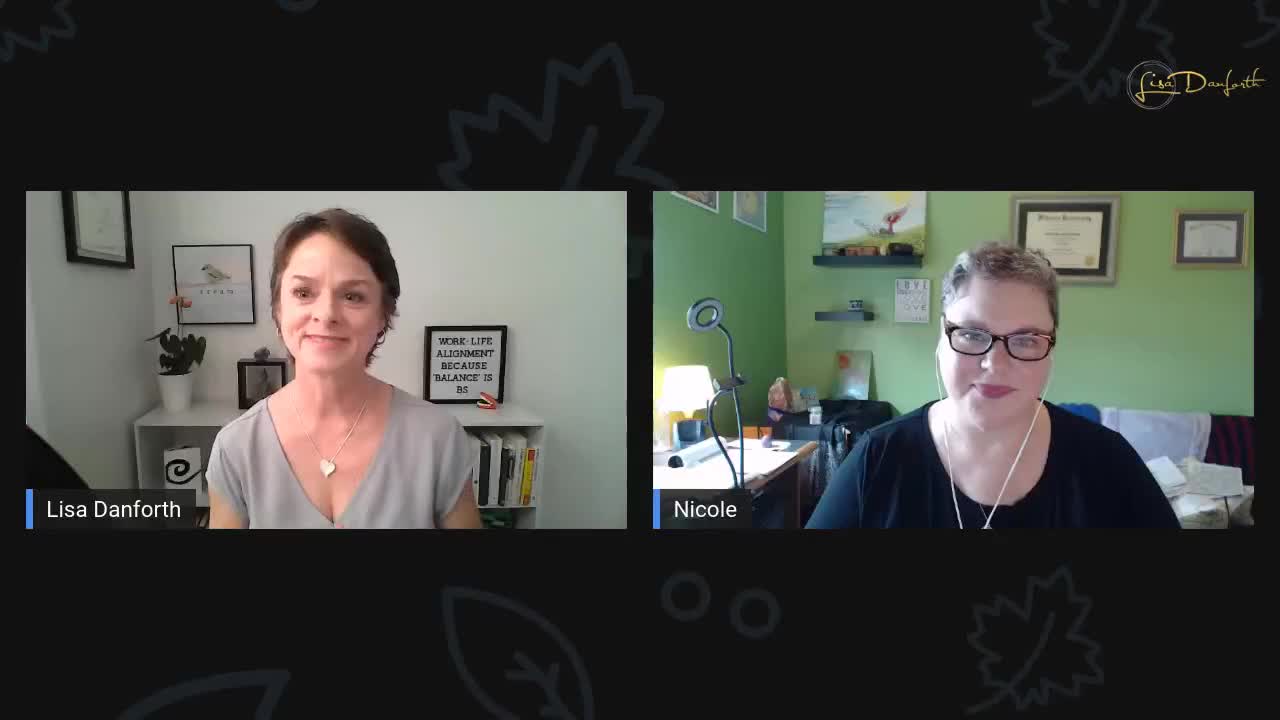 Nicole Lewis-Keeber
Learn to Do No Harm—to your people, processes, OR profits
Learn how to run a trauma-free business that helps your people, your processes, and your profits.
Whether you know it or not, trauma impacts your business and relationships every day.
You might have unchecked trauma running in your business if:
You find yourself deferring to others to avoid conflict—despite this being YOUR business—so you struggle to grow in ways that feel in integrity.
Things take longer to get done because you don't trust your employees; you micro-manage or take tasks back because you're a perfectionist, and so scaling your business and serving more people feels impossible.
You have consistently poor boundaries with staff, your calendar, your customers, and your money, which makes it feel like the business is running you instead of you running it.
When you become trauma-informed, you will see benefits in your own business—through better relationships with your team, smoother processes, and higher profits—as well as benefits for the clients you serve.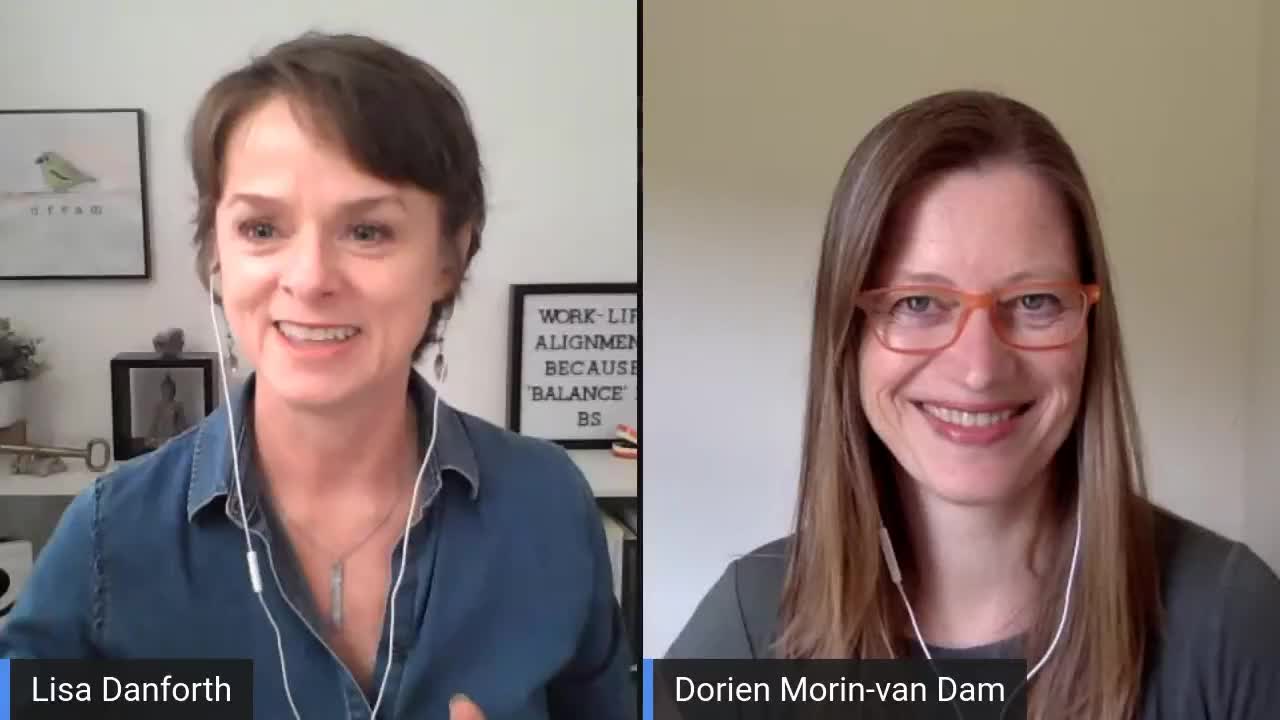 Dorien Morin-van Dam
Join me for my first LinkedIn Live with Dorien Morin-van Dam, a Social Media Consultant and Community Manager at Social Media Pro. We'll be talking about habits, business, Vermont living, and more.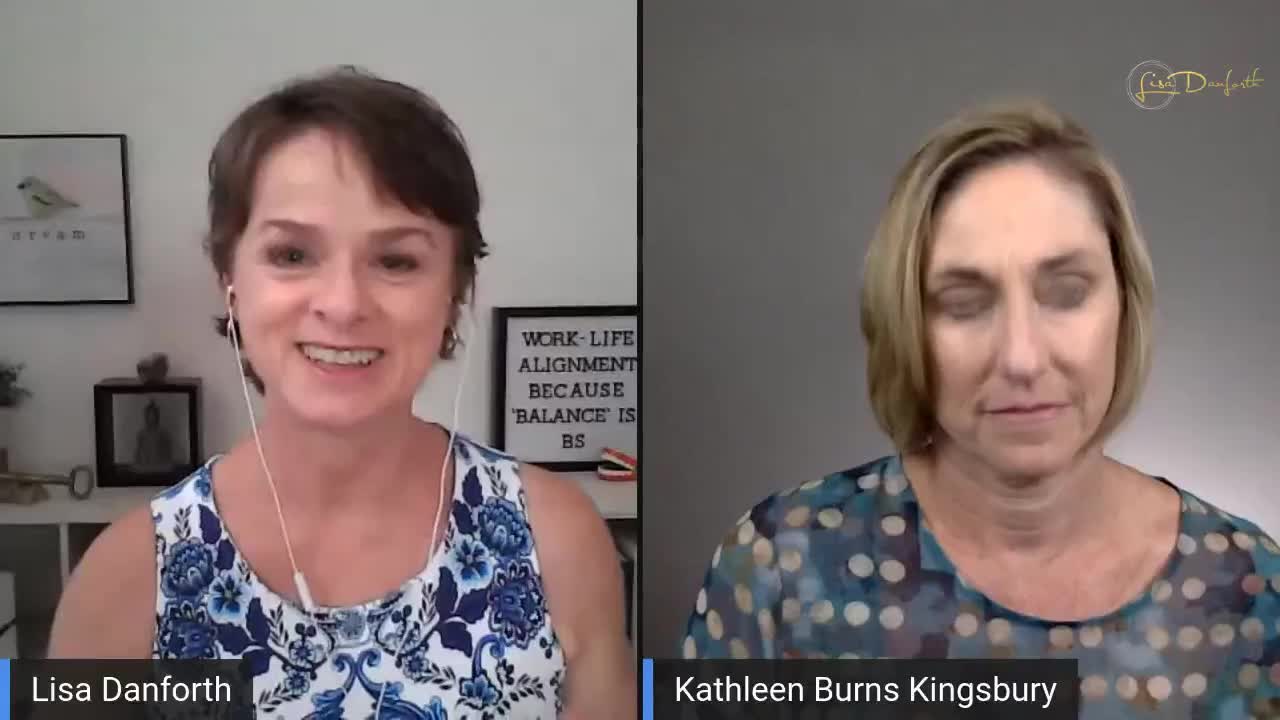 Kathleen Burns-Kingsbury
Do you struggle with negotiating skills? Join me for a conversation with Kathleen Burns Kingsbury about breaking money silence on negotiating and making more money.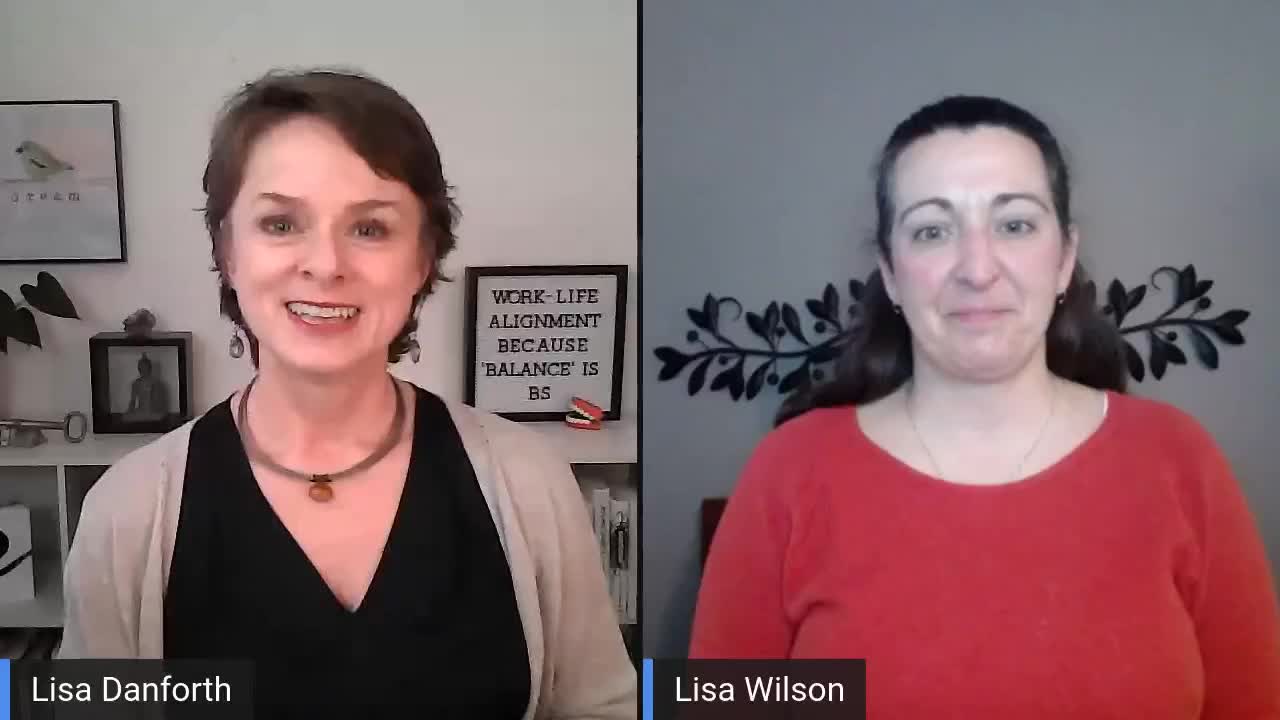 Lisa Wilson
Leadership in Tough Times Requires More Self-Care
Leadership, during the best of times, requires intentional and consistent self-care so that you can manage your energy for yourself and your team.
The energy you bring to work each day directly impacts your team's productivity, collaboration, and joy.
Self-care becomes even more critical during challenging times because leadership requires more empathy for your team so they can experience the excellence they deserve.
Join Leadership Vision Coach, Lisa Wilson, and myself for a dynamic conversation about leadership in tough times.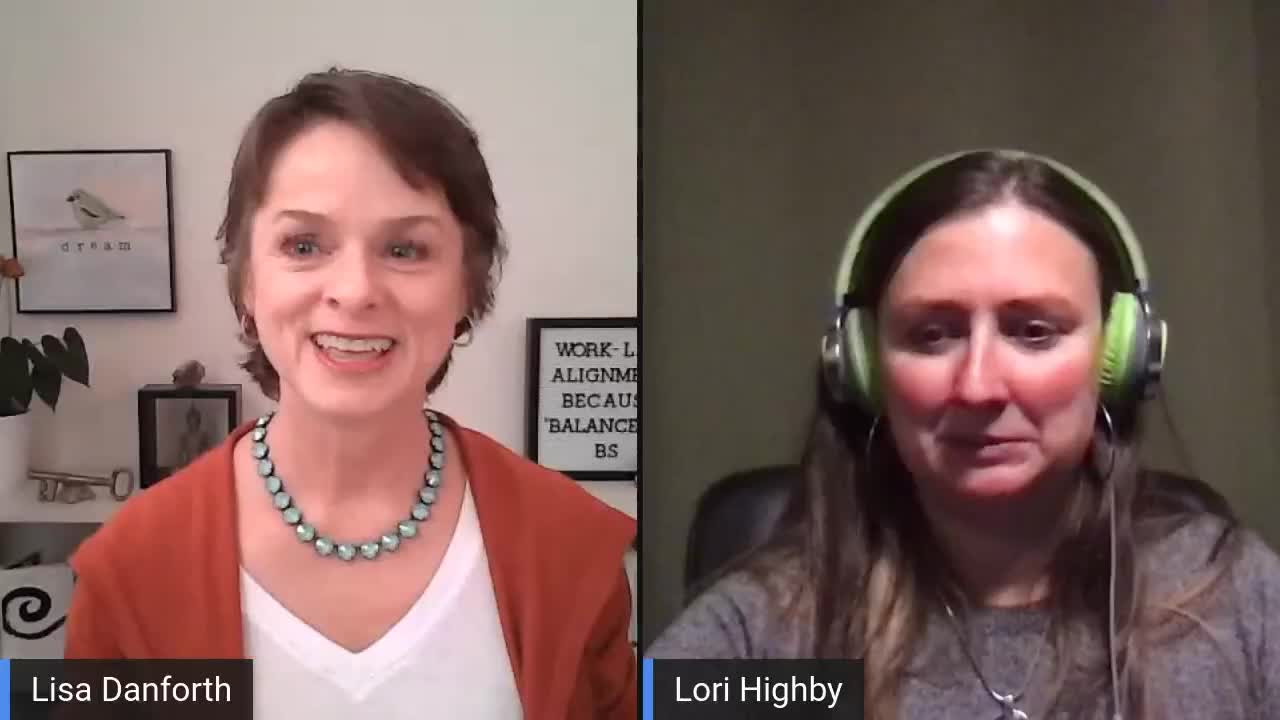 Lori Highby
Research is Vital to Developing Your Digital Marketing Strategy
Research is vital to developing your digital marketing strategy, but where and how do you start?
Join CEO and founder of Keystone Click, Lori Highby, and me for a conversation on the Why and How of research for your digital marketing strategy.
You'll learn:
Why is research important to developing a marketing strategy
How do you conduct research and what aspects of research are important
How to develop a marketing strategy based on the insights collected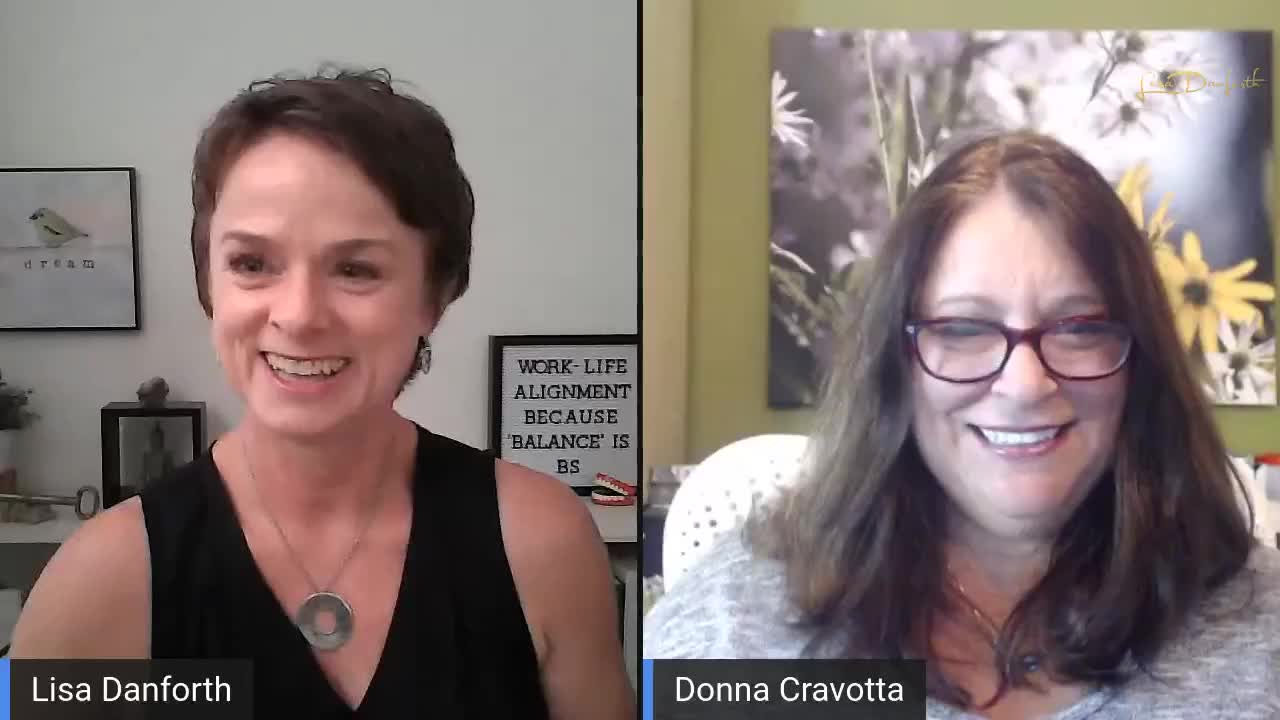 Donna Cravotta
Donna Cravotta, CEO of Social Pivot PR and the creator of the Gather Method [tm] will share how to… stop doing what no longer works online and find new ways to connect that matters.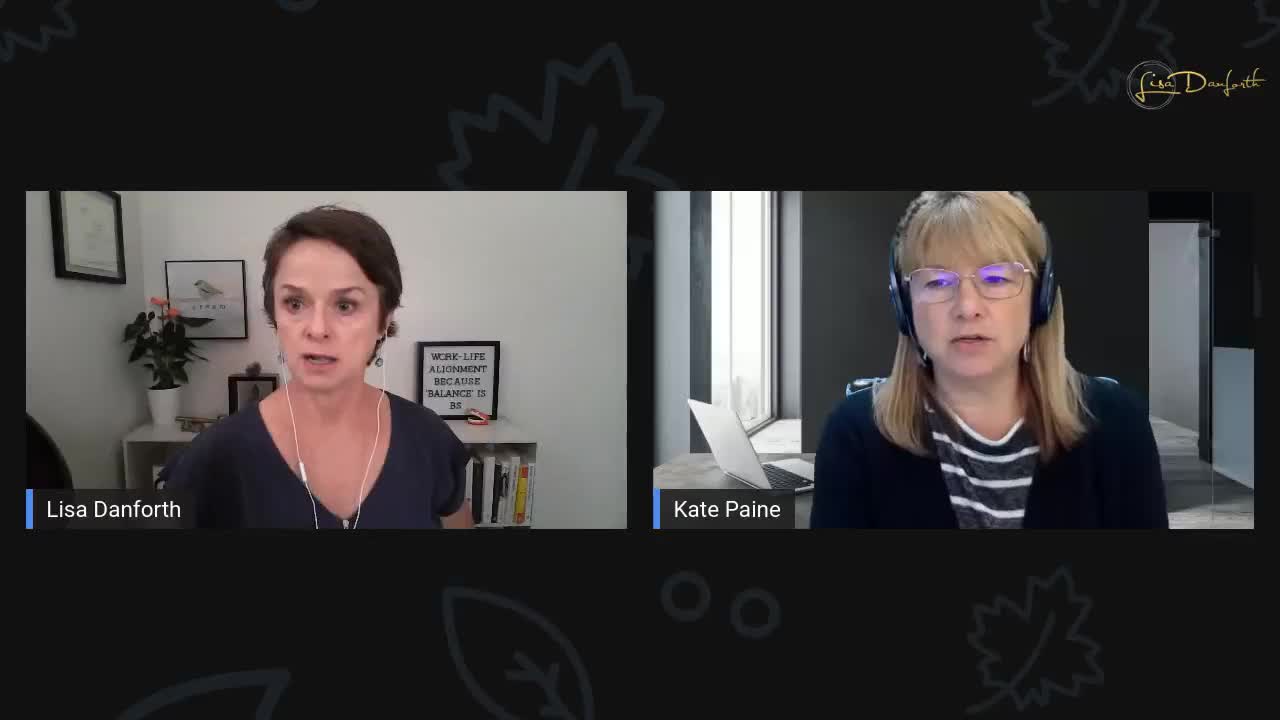 Kate Paine
Interested in learning some of the top strategies for your LinkedIn profile? Join me for a conversation with Kate Paine, Personal Branding Consultant & LinkedIn Profile Coach. There's lots of laughter and plenty of insights. Grab a pen & pad of paper, pour a cup of coffee, and put your feet up!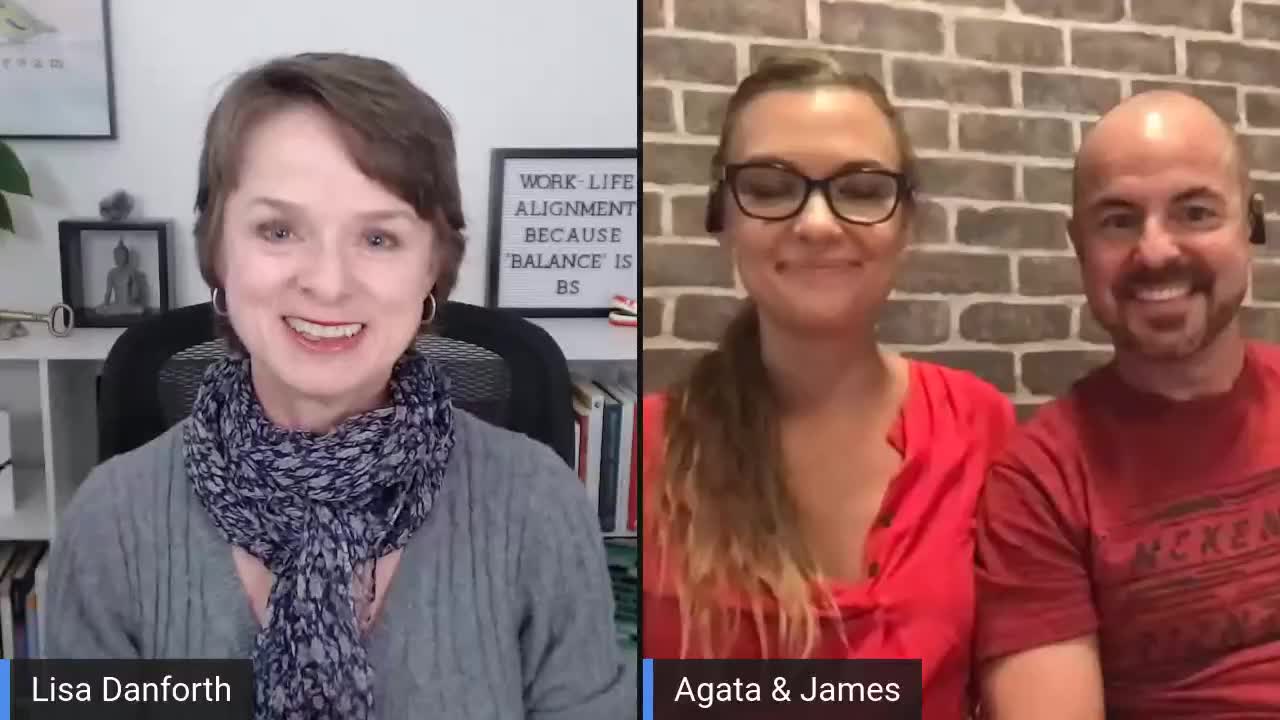 Agata Pawlak & James Tucker
Building Real Relationships with Your Audience Online Through Authentic Engagement
Have you ever wondered what the real difference is between authentic engagement and vanity metrics?
Join Agata Pawlak & James Tucker from Cruz Creative Digital and me for a live and interactive conversation on November 19th at noon ET what social media engagement really is and why it's so important for building your brand online.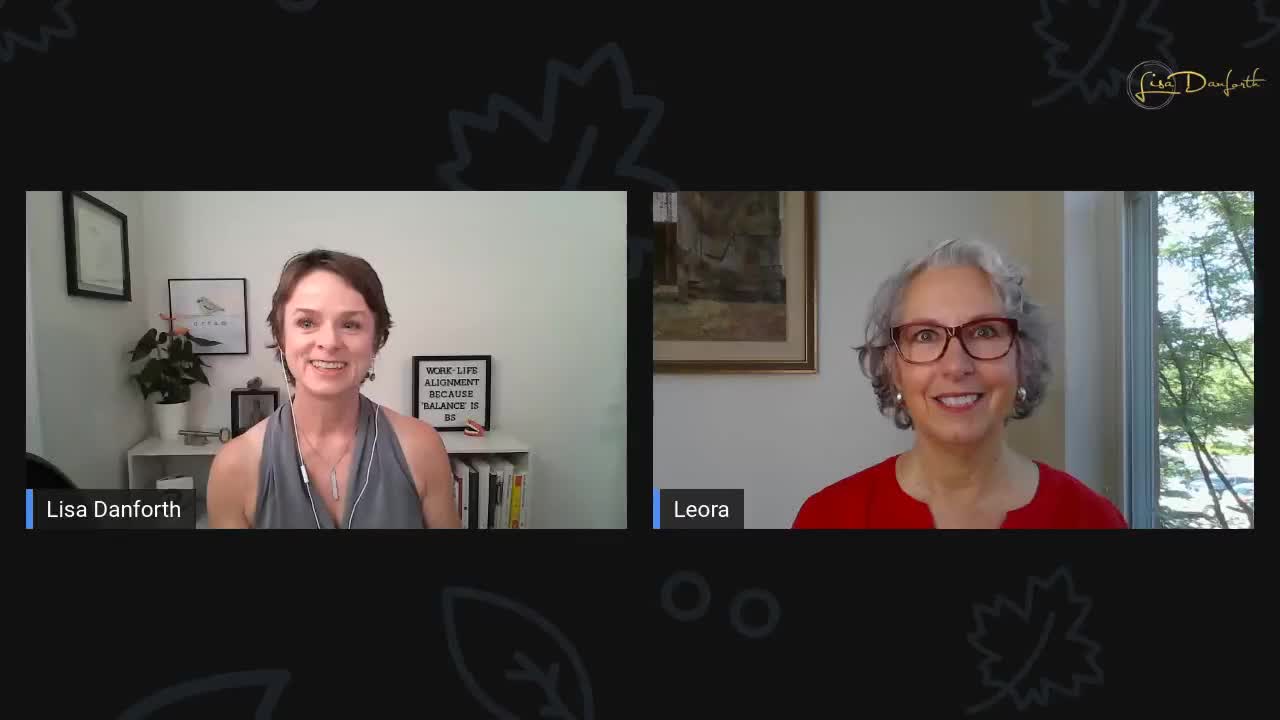 Leora Dowling
Best Practices for How to Connect with Your Audience on Video
While many things have changed about the way we meet, network, and speak 'from the stage' due to COVID, much has stayed the same. Join public speaking coach Leora Dowling, and me for a conversation about Best Practices for How to Connect with Your Audience.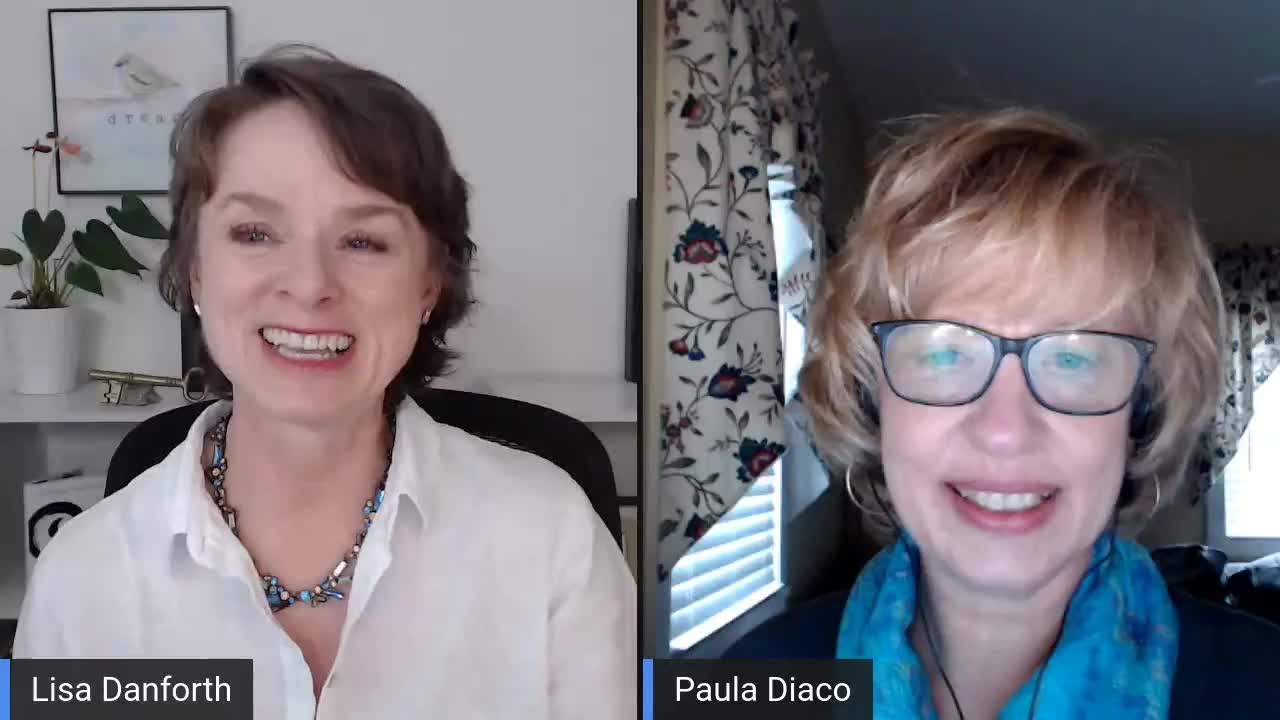 Paula Diaco
The value of writing a book proposal even if you're self-publishing your book
Are you ready to write a book, but you're not quite sure of how or where to start?
Join Book and Writing Coach Paula Diaco and me for a conversation about the value of writing a book proposal to help get you on your way to becoming an author.
Paula shares her expertise on why you need to:
Determine your big why for writing your book
Determine if there's a market for it
Define and refine your topic and audience
Outline the content in a logical way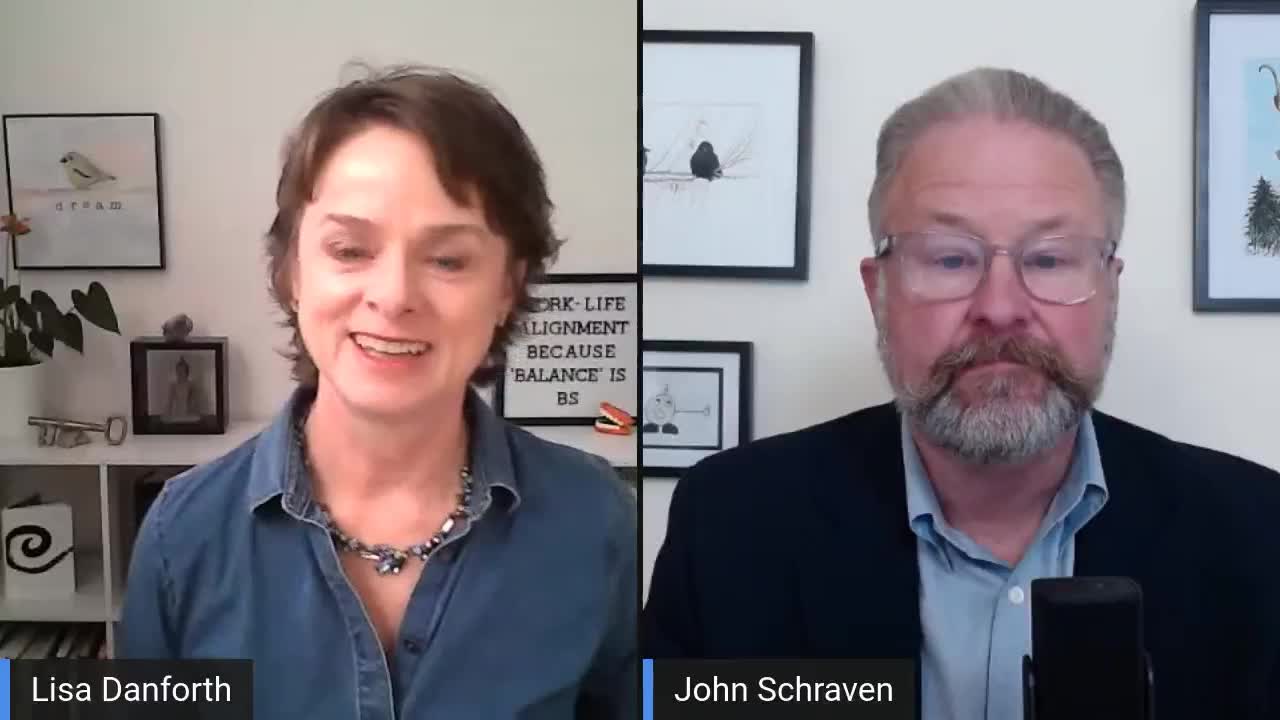 John Schraven
Negotiation: We Negotiate Things, Not Our Value as a Person
Negotiation is not combat: Negotiation is a conversation about a thing.
Emotions and the feeling that negotiation is a personal attack derails our ability to actively listen, pause, and respond. If you are human, you are affected by bias and emotions. We all are.
And another secret…none of us are "rational." So, unless you are Spock from the planet Vulcan, emotions can divert your attention and prevent you from making good decisions in negotiation.
There are plenty of people who negotiate as part of their jobs who appear competent because they get through it but are chained to a tit for tat style of negotiation.
Surviving negotiations does not competency make. Many of those hate conflict and found a way to survive it, so why learn more? Why fix it if it ain't broke? Those who negotiate well will tell you that the learning never stops.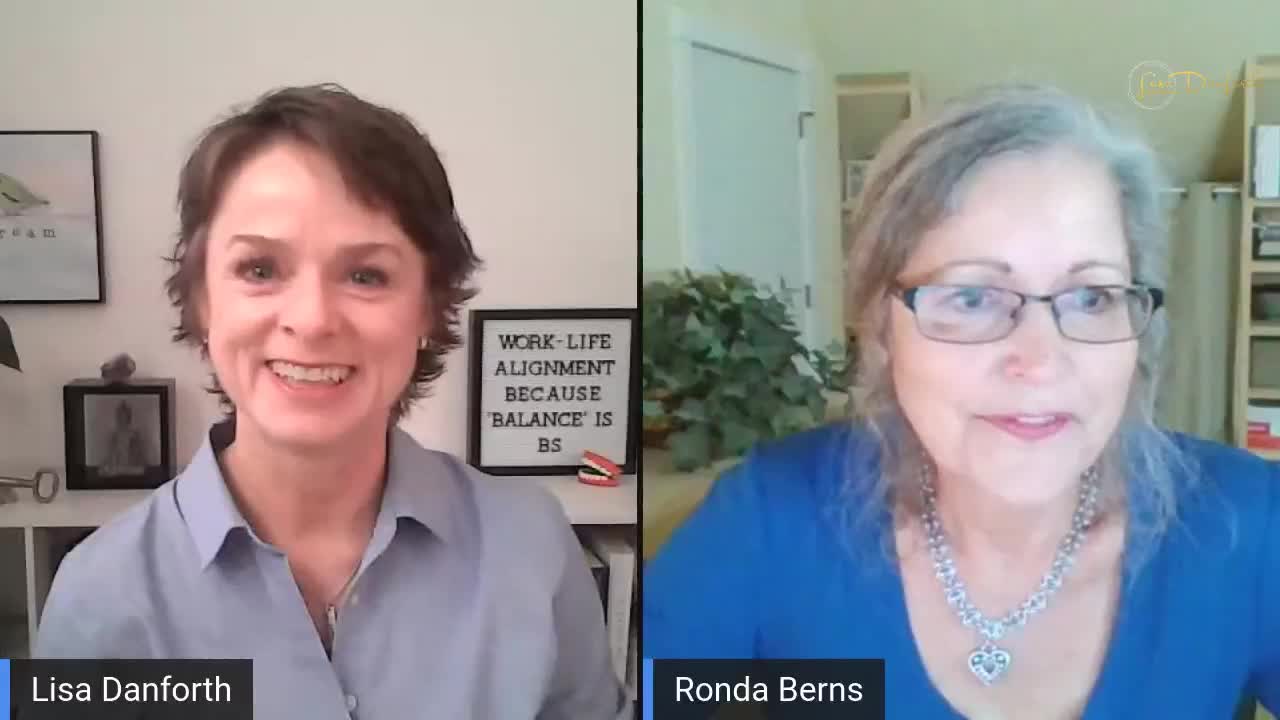 Ronda Berns
Selling in a Virtual World
The way we conduct sales in person has changed. We're not able to meet with our clients at networking events, for coffee, lunch, or tradeshows.
The new platform for meeting with clients "face to face" is to set up meetings virtually on Zoom Meetings or Google Meets.
So, how do you sell in a virtual world? Join Sales Coach & Consultant, Ronda Berns, and me for a conversation about how to have an interactive conversation so you too can start selling effectively online in a virtual world with professionalism, confidence, and build trust to win clients.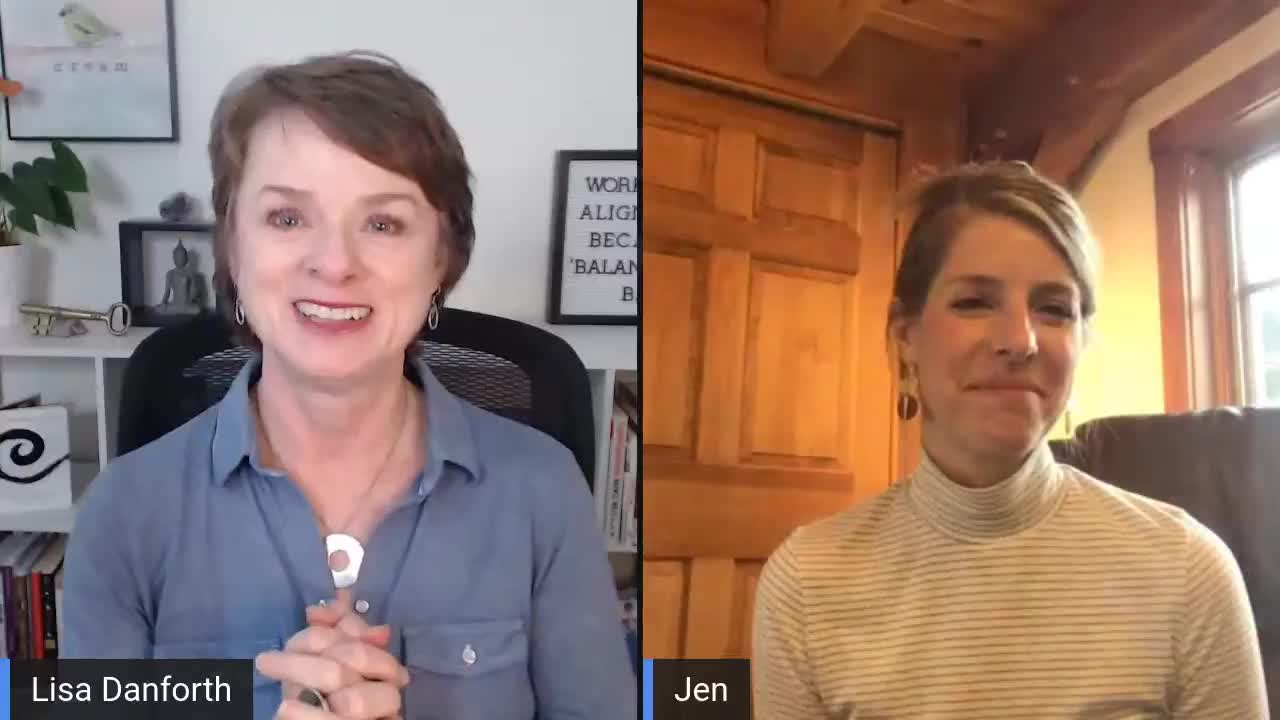 Jenneth Fleckenstein
The Trials, Tribulations and Triumphs of Team-Building and Company Culture
Has your company culture been impacted due to the challenges presented from managing during COVID?
Is the culture what you want?
Do you know what that looks like?
Join Jen Fleckenstein, co-owner of Clear Water Filtration, and me for a conversation about building a company culture that brings people together while navigating challenging times.
Jen and her brother, Steve, joined forces in 2015 to take on the company's ownership from their Father, which, under his leadership, had its own unique company culture. They had to transition from his management style to their own and work towards creating their identity in the industry and with their existing and future employees.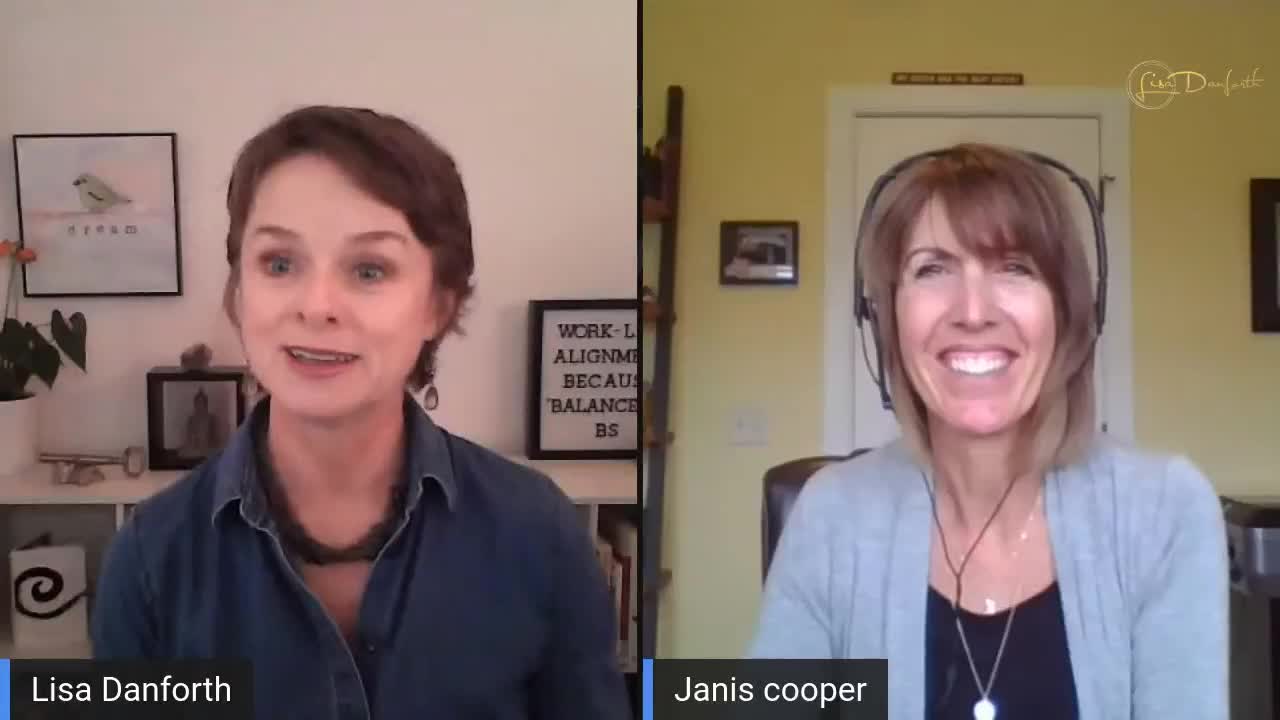 Janis Cooper
The Ripple Effect: How to Enhance Relationships Without Causing Tidal Waves
How we behave and communicate, and what motivates us can impact relationships with others positively or negatively, whether 1:1 or as part of a team.
Not understanding individual styles and motivations often is a source of that conflict. To understand our relationships with others, we must first understand ourselves.
Join Leadership & Team Development Consultant Janis Cooper and me for a conversation about how understanding your communication style allows you to adapt to the styles of others, which results in better collaboration, increased influence, and less conflict.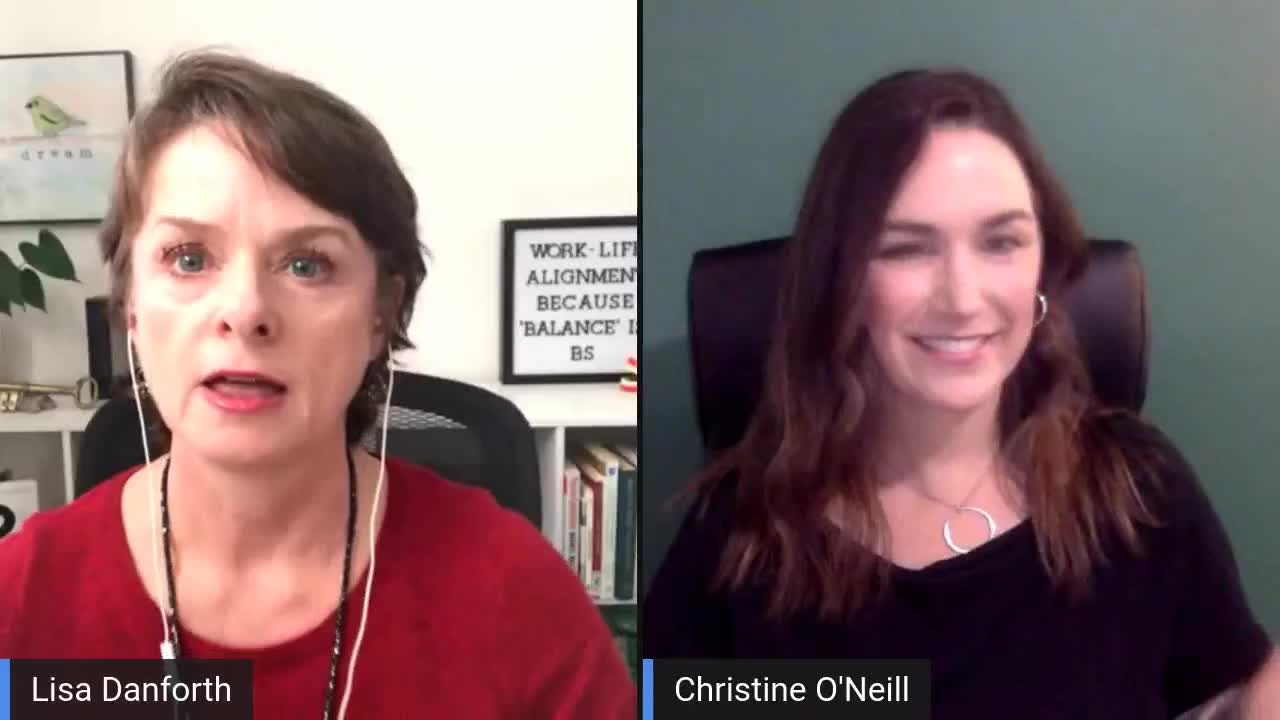 Christine O'Neill
Burnout in the time of Corona: Why We're Losing Our "Bleep," and What We Can Do About It
Has burnout or lack of fulfillment become an everyday norm for you in your business or career?
The rates of professional burnout were increasing even before the pandemic hit, and the stressors of 2020 are making things worse.
There's so much that feels out of our control. What would be possible if you approached this time as an opportunity to redefine what professional and personal success look like to you?
Join Executive and Personal Strategy Coach, Christine O'Neill, and me for a conversation on, "Burnout in the time of Corona: Why we're losing our "bleep" and what we can do about it."
Bill Atkinson
Character: Setting the Example as a Person and a Team
Join retired Navy SEAL and Teamwork Expert, Bill Atkinson, and me for a conversation about the Whole Person Concept & SEAL Ethos and habits of successful people.
We'll also be mixing in a bit of Don Miguel Ruiz's The Four Agreements into the discussion, so it will be a well-rounded conversation for sure!