" With Lisa's guidance, I was able to get very clear on my goals, understand how they fit with my values, and determine what I need to do to reach them." Heather Frechette-Crowley – Root Marketing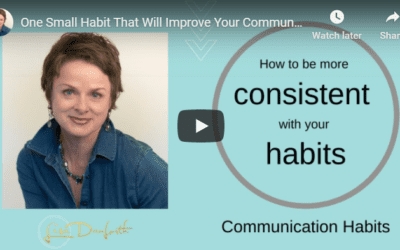 Today we're continuing on the conversation of habits. The habit I'm highlighting today is the habit of communication, the way we listen. How we participate and listen in a conversation impacts how the other person shows up, the information they share with us, as well...
read more
If you'd like to contact me directly, please send me a message in the form below.