" I found the courage and strength to make important changes and decisions so that I can simply be a better, truer version of myself."
As a business strategist for entrepreneurs and business owners, one thing I frequently see is: Our fear of failure is creating what we're trying so desperately to avoid, failure itself. I know this through experience. I see this with my clients. I hear it in...
read more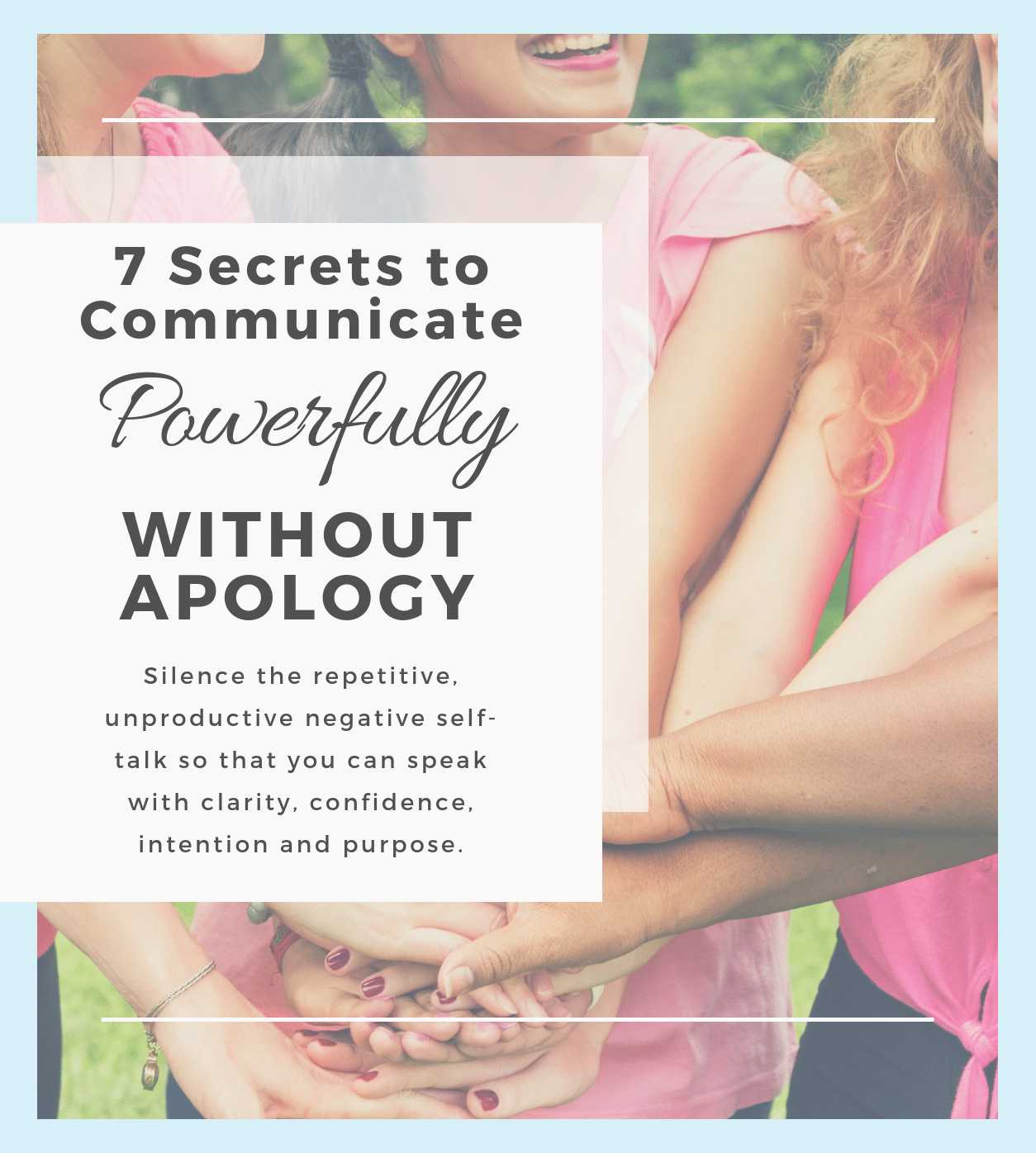 FREE E-BOOK
Your Communication Style IS important.
It's time to shake up societal and internal messages around strong women leaders so you can step into conversations, negotiations, and relationships with confidence, clarity and intention.
Are you ready to understand and remove what's getting in the way of your success so that you can confidently and consistently:
Stop saying "I'm sorry," "I'm no expert, but," or "This may be a silly idea…" and present your ideas with BRILLIANCE AND CONFIDENCE
END repetitive, unproductive, negative self-talk
Unhook from what others think so that you can confidently navigate YOUR JOURNEY to greater FULFILLMENT, increased IMPACT, and more MONEY
Get your free e-book '7-Secrets to Communicate Powerfully Without Apology' now by clicking below.