" With Lisa's guidance, I was able to get very clear on my goals, understand how they fit with my values, and determine what I need to do to reach them." Heather Frechette-Crowley – Root Marketing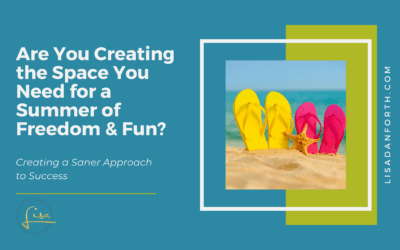 Ice cream trucks. Water slides. Fireflies and fireworks and bonfires. Stop for a second and dream up your quintessential summer. Where in that picture did you fit in humid commutes and to-do lists longer than the longest days of the year? I know - you don't actually...
read more
If you'd like to contact me directly, please send me a message in the form below.