Many of the entrepreneurs I know would give a resounding "yes" to that question!  Maybe you would too.  By the end of this blog post you might not feel so strongly about it, though.
My private one-on-one work with clients always begins with getting them in touch with their deepest desires and doing some Big Vision planning.
Next we dive deep into structure. We tackle the big three: time management, boundary-setting, and building a schedule.  Let's start with time management, a hot topic these days!
Time management can feel a bit like going backwards.  Do you think about the timeslots of your day and eventually find yourself thinking, "this is NOT the freedom I wanted when I left my job!"?  Maybe you left a stifling structure behind when you broke out on your own.  Maybe you built your business on the side while working full time.  But now that you're out on your own, you are busy all. the. time. And still not getting enough done!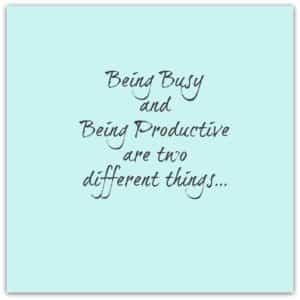 Being "busy" is all the rage.  In fact, Silvia Bellezza, a professor of marketing at Columbia Business School, recently did a study that found that there's a common idea that "a busy person possesses desired human capital characteristics (competence, ambition) and is scarce and in demand."
But being busy might be killing us.  Bellezza wrote, "Working all the time is dysfunctional and becoming a workaholic society is not healthy.", and….it's not sustainable.
Okay, chances are you didn't follow your passion in order to become a workaholic.  You wanted flexibility and freedom!  Nonetheless, we've still got to get the structure in place in our business so that we can have the fun and freedom we'd dreamed of in our big full lives.  You've probably heard me say this before: Structure = Freedom.
One thing about a merit badge: it's to show other people.
If you're finding that by Friday your to-do list is longer than ever and you've run out of time, we should talk.  If you want to work less, earn more, and create the lifestyle you dream of, you are in the right place!  Sign up here for a complimentary 1-hour clarity call where we can talk about the ways I can help.