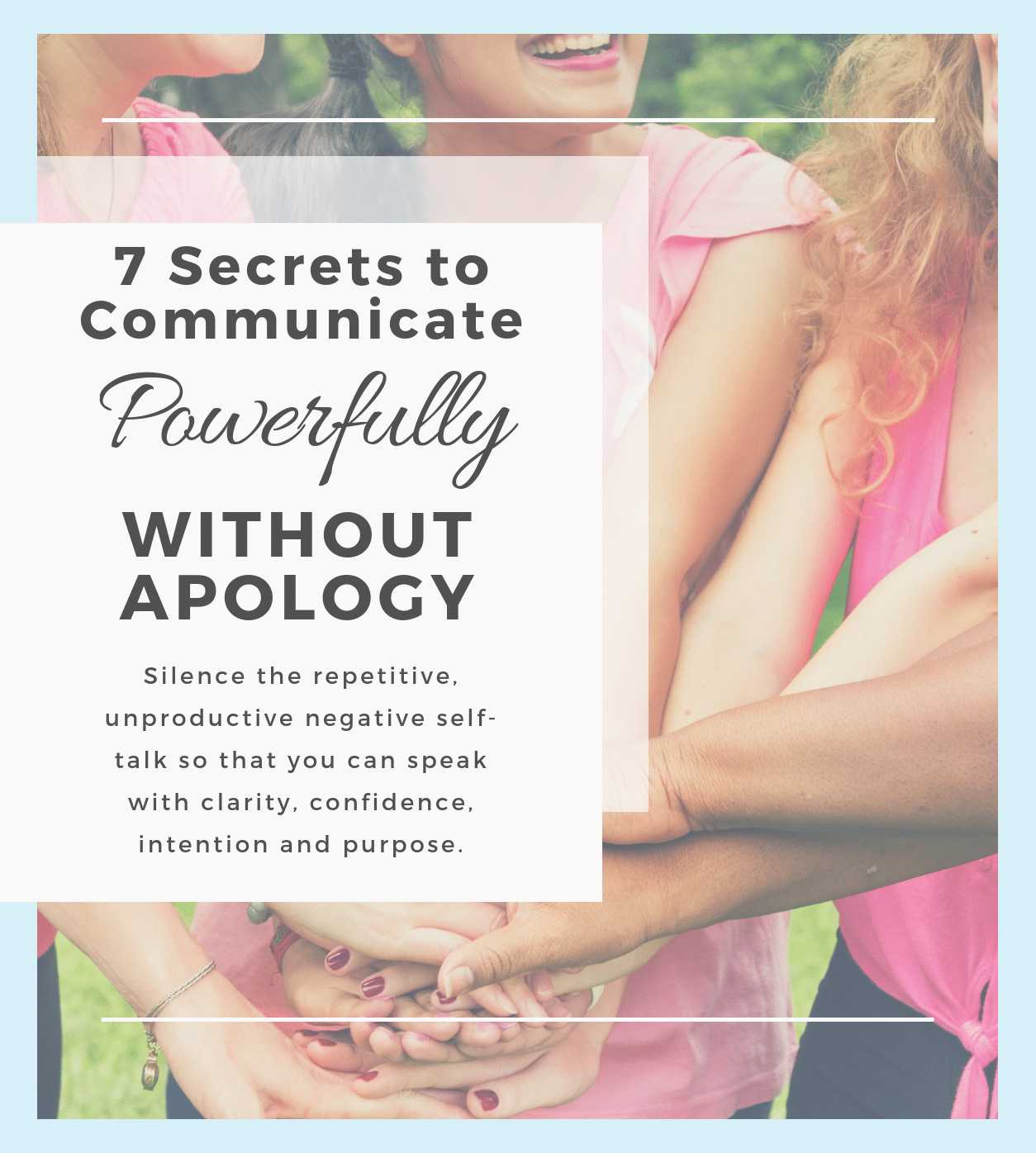 FREE E-BOOK
Your Communication Style IS important.
It's time to shake up societal and internal messages around strong women leaders so you can step into conversations, negotiations, and relationships with confidence, clarity and intention.
Are you ready to understand and remove what's getting in the way of your success so that you can confidently and consistently:
Stop saying "I'm sorry," "I'm no expert, but," or "This may be a silly idea…" and present your ideas with BRILLIANCE AND CONFIDENCE
END repetitive, unproductive, negative self-talk
Unhook from what others think so that you can confidently navigate YOUR JOURNEY to greater FULFILLMENT, increased IMPACT, and more MONEY
Get your free e-book '7-Secrets to Communicate Powerfully Without Apology' now by clicking below.
FREE WORKBOOK
Work less, enjoy more, and get your life back!
Is it any wonder WHY we struggle with Time Management? It seems to be a critical component to getting our work done, how we feel about our work, and,ultimately, how we feel about ourselves as an entrepreneur.
Download your tips sheet and discover:
How Clarity is the #1 key that unlocks the door to achieve the business AND life you want.
The right activities for your time and attention.
How healthy boundaries around your time is critical to your success.
The way to link every choice today to your goals and vision for the Business AND Life you want in the future.
The importance of daily reminders that your work and WHAT YOU DO aligns with who you ARE.
Get your free e-book '10 Tips for Time Management Mastery and Productivity' now by clicking below.